Clackamas Awards $10,000 in Scholarships to Youth and Adult Students
Posted by Andrew Kobialka on July 26, 2022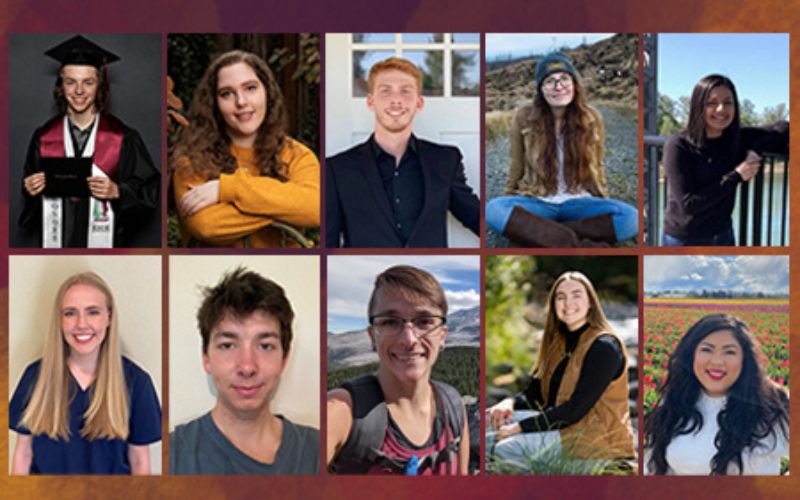 Clackamas Federal Credit Union, based in Milwaukie, Oregon, celebrated its second year of offering ten $1,000 scholarships to help individuals cover secondary educational expenses, including tuition, books, and on-campus housing. Five high school graduates from the class of 2022 and five adults pursuing secondary education were selected and received scholarships to help them pay for expenses incurred during the school year.
"We are honored to give students of all ages a well-deserved helping hand with their ongoing education," said Clackamas CEO Aaron Goff. "As a financial cooperative, we are committed to improving lives and economic empowerment for all. I can think of no surer way to achieve that goal than supporting the education of our neighbors and members."
Recent high school graduates who received a scholarship include:
Corinne – pursuing a Bachelors in Psychology from Brigham Young University-Idaho;
Emma – pursuing a Bachelors in Food Sciences from Brigham Young University-Idaho;
Jack – pursuing a Bachelors in Mechanical Engineering from the Colorado School of Mines;
Kate – pursuing a Bachelors in Liberal Arts from the University of San Diego; and
Riley – pursing a Bachelors in Philosophy from Tufts University.
Clackamas also awarded scholarships to the following adult learners:
Crystal – pursuing a Doctorate of Education at the University of Portland;
Elizabeth – pursuing an Associate's degree at Clackamas Community College;
Jordan – pursuing a Bachelor's degree in Nuclear Medicine and Molecular Imaging Technology from the Oregon Institute of Technology;
Landon – pursuing a Bachelor's degree in Finance at Pennsylvania State University; and
Sam – pursuing an Associate's degree in Nutrition from Portland Community College.
"I'm honored to receive this scholarship, especially from one of the few financial institutions that have remained community-oriented," shared Sam, one of this year's recipients. "The community is supporting me so I may return the favor later on and support others in the community. Feeling supported by others not only helps me financially by limiting the debt I will owe after finishing school, but also gives me the courage and strength to keep pursuing my goals."
Clackamas' annual College Scholarship Program was created in 2021 to support high school seniors and adult learners in Clackamas and surrounding counties. Since the creation of this program, Clackamas has awarded $20,000 in scholarships.
Posted in Oregon, Regional Member News.