TwinStar Credit Union and Northwest Community Credit Union Announce Their Intent to Merge
Posted by Andrew Kobialka on July 19, 2022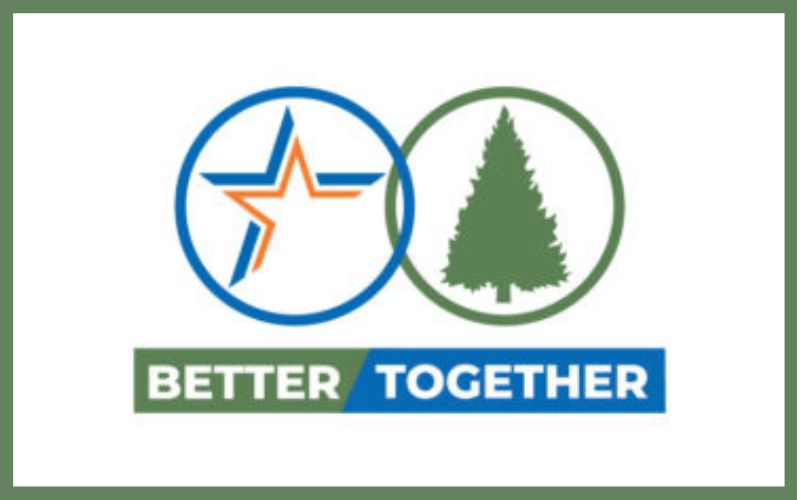 TwinStar Credit Union and Northwest Community Credit Union (NWCU) are excited to announce their plans to merge pending regulatory approval and an NWCU membership vote. If approved, credit union locations would continue to be designated as "Northwest Community Credit Union Branch" or "TwinStar Credit Union Branch" while they work collaboratively to determine what the credit union's unified name would be in the future.
The board and leadership of both credit unions are most passionate about the opportunity to serve more than 245,000+ members with 36 branches throughout Oregon and Washington together. With a competitive physical presence and their combined strengths in product, services, and technology offerings, this merger is a great example of the impact credit unions can have when they pursue a cooperative partnership with a like-minded organization.
"My hope is that as the merger process continues, our members, employees, and the communities we serve are excited about the additional opportunities this partnership would allow us to provide those we serve," said NWCU Chief Executive Officer John D. Iglesias. "We put thoughtful care, consideration, and months of due diligence into this to ensure a merger with TwinStar made sense, and at every step, it has. The vision for the future of both credit unions' boards of directors is 100% aligned."
Northwest Community Credit Union was recently named 2022 Best Credit Union in the state of Oregon by Forbes Magazine. Both organizations have received many similar accolades over the last few years.
"I think it's pretty amazing that two like-sized, like-minded credit unions are coming together collaboratively," says Jeff Kennedy, Chief Executive Officer of TwinStar Credit Union. "People have asked, and are going to continue to ask us, why merge? To be frank, it goes beyond just one reason. It's because we would gain economies of scale; it's because we'd grow to 36 branches across two states; it's because with that growth comes more opportunity. Ultimately, however, we are pursuing this merger because we believe we can provide more member, employee, and community value together and we've found a great partnership."
TwinStar's Jeff Kennedy would be the Chief Executive Officer of the new organization and NWCU's John Iglesias would be the President.
As member-owned cooperatives, and under the guidelines of the National Credit Union Association, a successful merger is contingent upon NWCU member approval. NWCU members would vote to accept the organization's plan to merge under the authority of the State of Washington's charter. TwinStar members are currently under the Washington state charter authority. Upon that membership approval, the entities would become one sometime in 2023.
Posted in Oregon, Top Headlines.