Invest in Yourself and Grow Your Network at LEAD Summit, Aug. 2-3
Posted by Andrew Kobialka on July 19, 2022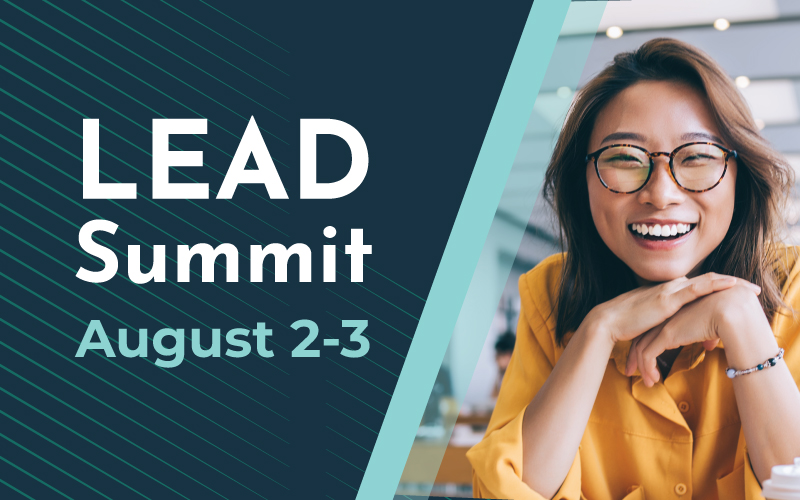 With your engagement, GoWest Credit Union Association is charging full steam ahead and is pleased to offer more professional development opportunities for members across all six states.
Looking for a robust and dynamic event that will advance your education, level up your credit union advocacy skills, and expand your professional network? Then the 2022 LEAD Summit is the place for you.
Join your peers for two jam-packed days of Leadership, Engagement, Advocacy, and Development in Cheyenne, Wyoming, Aug. 2-3!
Open to all GoWest members, you can expect to leave this year's LEAD Summit inspired and armed with actionable steps to help advance your credit union.
Get ready to hear from Andrew Downin, chief marketing and digital officer at Vantage West Credit Union, for his talk, "Demystify Innovation," and Tyler Valentine, president and CEO at StagePoint Federal Credit Union, as he presents his keynote speech, "Have the Audacity to be Your Own Superhero."
The Summit kicks off in just two weeks — take advantage of one of the first in-person opportunities to connect with credit union peers from across the expanded multi-state region while you gain new leadership skills, hear from industry experts, engage in workshops, and more.
Learn more about LEAD Summit here and register today!
Posted in Events, Top Headlines.