Support CULAC Awareness Month to Amplify Credit Union Advocacy
Posted by Andrew Kobialka on July 12, 2022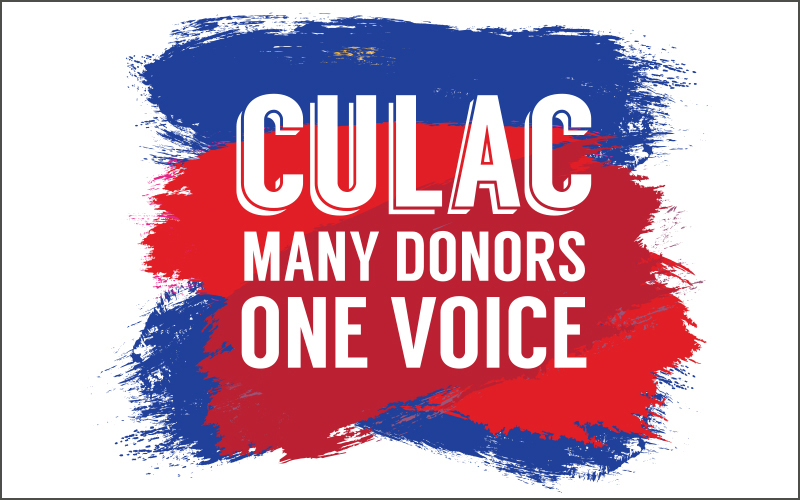 Each year, the Credit Union Movement's work to improve the operating environment for credit unions through advocacy with elected officials gets a big boost as we direct our attention to CULAC fundraising in July.
July is Credit Union Legislative Action Council (CULAC) Awareness Month — when credit unions across the nation educate employees about CULAC and urge them to support credit union-friendly political candidates. Credit unions across our six-state region may direct their focus in other months, but the mid-point of the year is a great time to be reminded of this important part of credit union advocacy.
"By contributing to CULAC, you are making an investment in the future of your credit union, and every credit union across the country," said Jordan Beyer, GoWest Credit Union Association's grassroots advocacy manager. "Credit unions can positively impact the legislation that's coming out of Washington, D.C., and improve the operating environment for credit unions when we show up in support of credit union champions."
CULAC-supported candidates continue to perform very well in elections across the nation, with over 95% winning their races in 2020. Credit unions continue to see promising results in advancing priority legislation.
In this election year, the Movement's collective commitment to CULAC is as vital as ever, and credit unions in the West are leaning in through payroll deduction and CULAC-related activities.
In recent years, credit unions have been creative with their approaches to get the CULAC excitement going. Not sure how to get your employees involved? Here are some great ideas to get started:
Offer employees the opportunity to make their contributions through payroll deductions.
Match contributions to Credit Unions for Kids or other charities.
Give out raffle tickets for contributing employees to win gift baskets, gift cards, or other fun prizes.
Interested in making a contribution, or getting CULAC fundraising started in your credit union? Here is a link to the CULAC website that will make donating very easy. You must have a signed Permission Agreement in order to participate.
If you've implemented a unique or innovative fundraising idea, your GoWest association would love to hear about it! To share your credit union's CULAC Month success story, or to ask questions about CULAC, please contact Beyer.
Posted in Advocacy News, Top Headlines.