Connect with GoWest Credit Union Association on Social Media
Posted by Andrew Kobialka on July 3, 2022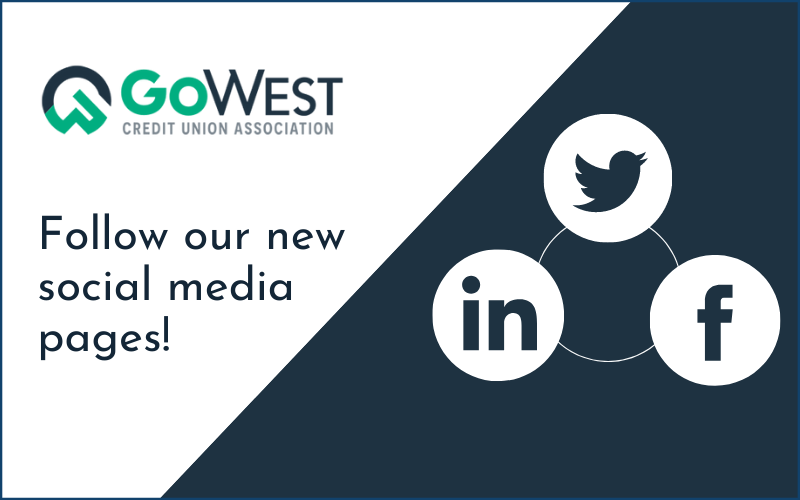 At GoWest Credit Union Association, we champion credit unions of the West, and we're ready to amplify the amazing work your credit unions are doing in Arizona, Colorado, Idaho, Oregon, Washington, and Wyoming!
You're invited to join the conversation and weigh in on the latest GoWest news, upcoming events, professional development opportunities, and other timely information that will be shared on our new Facebook, Twitter, LinkedIn pages.
GoWest also wants to know about the amazing things you are doing for your members and communities. Follow us, tag us in your posts, and use the hashtags below so we can help amplify your meaningful work far and wide.
Hashtags: #CUMovement #CUDifference #PeopleHelpingPeople #CreditUnions #GoWestCUs
See you online!
Posted in GoWest Association.