Glia Acquires Finn AI to Deliver Turnkey Virtual Banking Assistants
Posted by Andrew Kobialka on June 29, 2022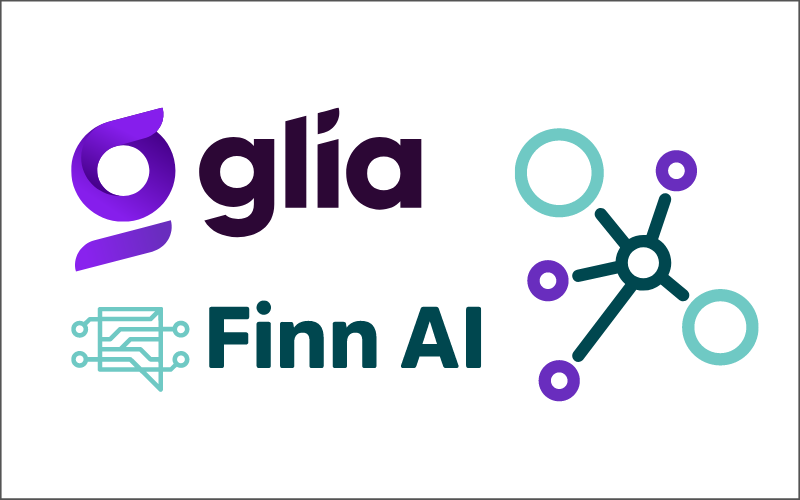 Strategic Link partner Glia, a leading provider of digital customer service, has acquired Finn AI, the premier artificial intelligence-powered chatbot platform for banks and credit unions.
Bringing the two solutions together enables Glia to provide credit unions with an even more seamless experience digital experience for both virtual and human assistants, boosting satisfaction while driving new operational efficiencies.
"This marks a new chapter for Virtual Assistants…Generic 'one-size-fits-all' bot providers have largely failed to meet the full potential of conversational AI, leading to the emergence of vendors focusing on specific industry verticals," said Dan Michaeli, CEO and co-founder of Glia. "Finn AI is a strong fit for Glia based on its technology, market approach, and company culture. We are thrilled to welcome the Finn AI team to Glia," Michaeli continued.
It was apparent when Finn AI first launched its banking-focused virtual assistant for Glia's digital customer service platform in 2020 that the two companies shared a vision.
"Our vertical approach and tight integration with Glia helps financial institutions reduce the costs, extensive training and development time typically required for general AI platforms," said Jake Tyler, CEO of Finn AI. "With our existing integration and satisfied joint customers, we will hit the ground running. This is an exciting next step in our journey, and we couldn't be happier to be a part of Glia."
Glia will maintain and expand the presence in the Finn AI Canada office, establishing a "Conversational AI Center of Excellence." The Finn AI leadership team will assume leadership positions within Glia to further develop AI automation and virtual assistant solutions for the Glia DCS platform.
Learn more about Glia by visiting its partner page online.
Posted in Chapters, GoWest Solutions.