Why a Multicultural Business Strategy is Essential for Credit Unions
Posted by Ben Shuey on June 21, 2022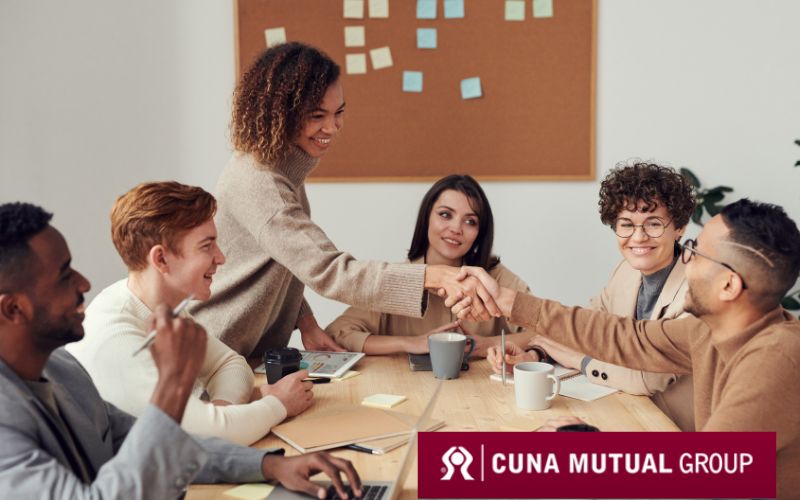 Data from U.S. Census Bureau indicates multicultural business strategies are becoming increasingly important for financial service providers across the board.
Here's what the data says:
Over the last five years, multicultural consumers accounted for 100% of U.S. population growth and 61% of credit union growth.
By the year 2044, the U.S. population is projected to be more than half multicultural.
Multicultural consumers have buying power. For example:

Black and Hispanic consumers are almost two times more likely to purchase payment protection when compared to white consumers.
Fewer Hispanic and Asian consumers have owned life insurance, but are buying it at a higher rate now, and overall Black Americans have the most life insurance than any other demographic group.
The purchasing power of Asian consumers is growing at a rate more than three times that of white consumers and purchasing power of Hispanic consumers is growing at a rate more than double white consumers.
According to Strategic Link partner CUNA Mutual Group, a focus on multicultural consumers is absolutely critical for credit unions.
"It's not a nice-to-have or an add-on. If you are going to stay competitive and not fall behind, it's an essential part of your core business strategy," said Opal Tomashevska, Director of Multicultural Business Strategy for CMG.
Tomashevska recommends credit unions ask the following questions when building a multicultural business strategy:
People
Does your front-line staff reflect and empathize with the members they serve? What about people in surrounding communities, or your leadership and board?
Products and Service
Are your products uniquely relevant to the members' needs? Are there services that complement those products? How accessible are those products?
Marketing
Can members see themselves represented? Is there room to better leverage a digital ecosystem to reach younger members?
Of course, implementing an effective plan takes time and requires credit unions to create real human connections with those they serve in addition to providing robust diversity, equity, and inclusion training for staff. Here are three key pillars to guide your strategy:
Workforce: Create an inclusive and equitable experience for staff to thrive and view business operations through a DEI lens.
Marketplace: Understanding the financial needs of your existing membership and identifying opportunities to better serve members and potential members through an informed multicultural business strategy.
Community: Building on the shared credit union mission to improve financial well-being for all through community engagement and investment.
If your credit union is looking for tailored assistance with your DEI strategy, CUNA Mutual Group offers in-depth DEI services to assess your current efforts and guide a plan to activate or accelerate them. Take the first step today ­— reach out to an experienced advisor here.
Learn more about CUNA Mutual Group by visiting online, or contact the GoWest Solutions team to get connected.
Posted in GoWest Solutions.