Eltropy Acquires POPi/o; Powers Credit Unions with End-to-End Digital Communications
Posted by Ben Shuey on June 14, 2022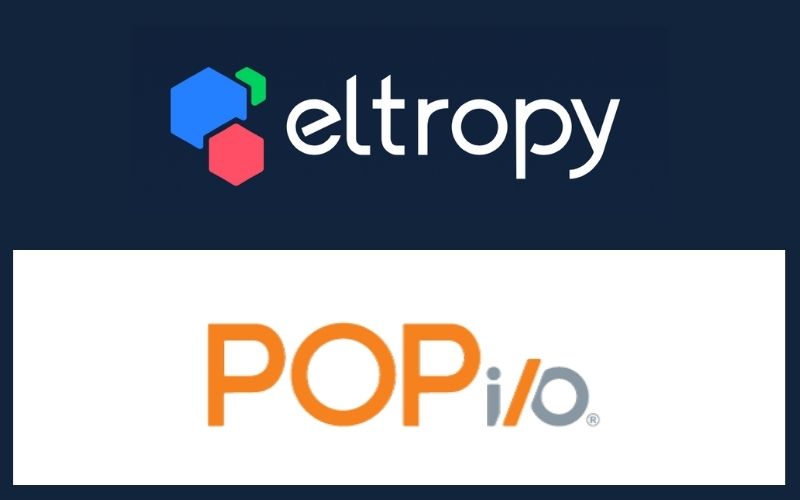 Well-known by the credit union industry for its digital communications solution, Strategic Link partner, Eltropy, recently announced it had acquired video banking provider, POPi/o.
The acquisition represents one of the fastest fintech expansions in the market. Eltropy now empowers over 400 credit unions with the tools they need to meet their members where they are, whether in branch or online.
"During the pandemic, credit unions faced the twin challenges of finding new ways to connect with their members remotely while continuing to streamline in-branch services," said Ashish Garge, Eltropy Co-Founder and CEO. "By joining forces with POPi/o, we're empowering Credit Unions to build robust virtual branch capabilities and serve members anytime, anywhere, in the channel of their choice. [This expansion allows] for more rapid expansion in new markets without the need for a physical presence."
Reinforced by POPi/o's video banking and contact center technology, credit unions that partner with Eltropy enjoy a single, all-in-one platform for automated, AI-driven text messaging, video banking, and secure chat, as well as chatbots, co-browsing, live observe, screen sharing capabilities, and eVerify, eNotary, eSign, and video check deposit.
With one-quarter of Americans prepared to switch financial institutions if their digital needs are not met, Credit Unions can rely on Eltropy to help them deliver exceptional, personalized experiences that make members' lives easier no matter where they are or what service they need. By combining the best text and video banking capabilities, credit unions benefit across every department.
Barb Lowman, President of CUNA Strategic Services, commented on the benefits of this newfound partnership and how it will help drive the Credit Union Movement forward.
"Eltropy and POPi/o joining forces create a tremendous opportunity for the credit union industry, positioning credit unions to leverage this best-of-class digital communications platform to streamline the way they engage with and serve their members," she said. "This path forward not only positions credit unions to drive operating efficiencies and attract and retain profitable members, but it also improves the member experience and makes credit unions an even more attractive alternative to banks."
Learn more about Eltropy by visiting it online or contact the GoWest Solutions team to get connected.
Posted in GoWest Solutions.