Central Valley High School Receives 80 Computers from Numerica Credit Union
Posted by member on June 10, 2022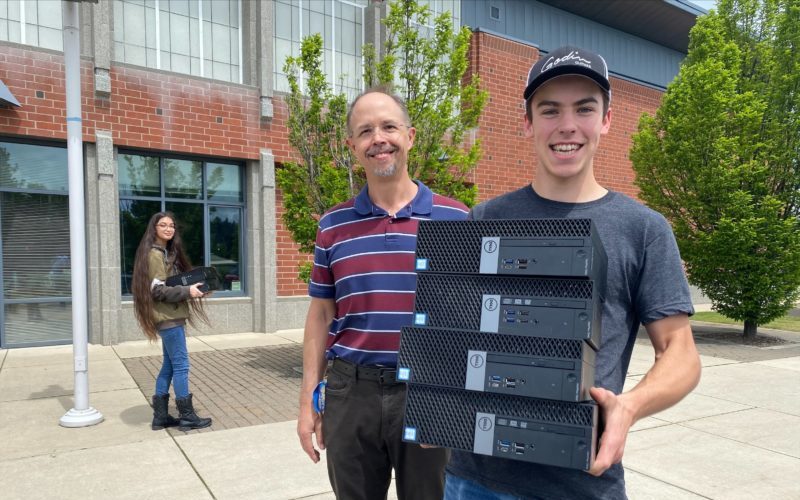 Central Valley High School received 80 computers from Numerica Credit Union, based in Spokane, Washington, to support students pursuing higher education in information technology, computer science, and cybersecurity. With these gently used computers from Numerica, students are able to get a better understanding of how operating systems work.
CVHS offers unique courses in career and technology education that teach essential IT skills. In these classes, students also learn best security practices to help protect against potential cyberattacks.
"These computers donated by Numerica will allow students structured, hands-on practice," said Joe Pauley, Central Valley Computer Science and IT Teacher. "CVHS is most grateful for the opportunity this donation presents to our students."
Upon graduation, students who have passed the course earn five transferrable college credits to Spokane Falls Community College and are able to take their first CompTIA certification exam. This year, more than 70% of enrolled students received the college credits and passed their industry certification exam.
"CVHS has such a dedicated group of students and teachers who are passionate about growing skills and achieving dreams," said Mike Bafaro, Numerica's Assistant Vice President of IT Operations. "We're excited these computers that are replacing the school's older models will bring even more opportunities to these classes in the years to come."
The Central Valley gift is part of Numerica's twice-a-year technology donation program. The credit union is also donating more than 60 pieces of technology equipment to nonprofits across Spokane, Tri-Cities and the Wenatchee Valley.
The nonprofits receiving technology include:
Partnering for Progress
Camp Fire Inland Northwest
Salvation Army Spokane
Brave Warrior Project
Grace Kitchen
Safe Families for Children Alliance
Applications to receive technology donations from Numerica are open year-round. To apply, visit here.
Posted in Regional Member News.