A 'Year of House Payments': Rivermark Community Credit Union Branch Opening Promotion
Posted by member on June 9, 2022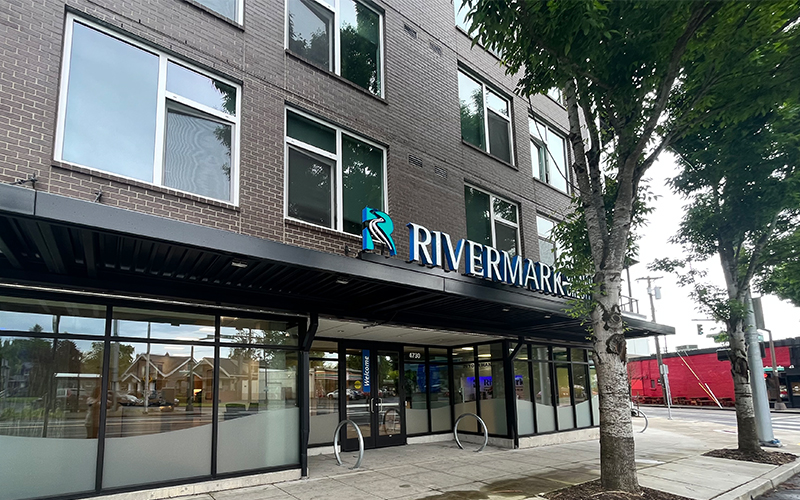 Rivermark Community Credit Union, based out of Portland, Oregon, is celebrating the opening of its newest branch location in the Hollywood District of Northeast Portland. The full-service branch, located at 4730 NE Sandy Boulevard, features video teller technology and Saturday hours. The branch also has a drive-up ATM/Video Teller Kiosk with extended hours and a member parking garage.
As part of the celebration, Rivermark will be holding a giveaway event that will pay the monthly rent or mortgage payment of a local resident for one full year.
The giveaway kicks off the Hollywood branch opening celebration during June. To enter to win the Year of House Payments (up to $14,200 towards rent or mortgage payments), new members can open a new checking account online or at the Hollywood branch using promo code NEPDX200, by July 31, 2022.
"We are excited to be part of the thriving Hollywood community in Northeast Portland", said Seth Schaefer, Rivermark Community Credit Union's President and CEO. "We're committed to providing affordable financial solutions to members, with an emphasis on being local, personal, and accessible", continued Schaefer.
Visit here for more information.
Posted in Regional Member News.