CCCU Announces Leadership Changes Spurred by Growth and Upcoming Retirements
Posted by member on June 7, 2022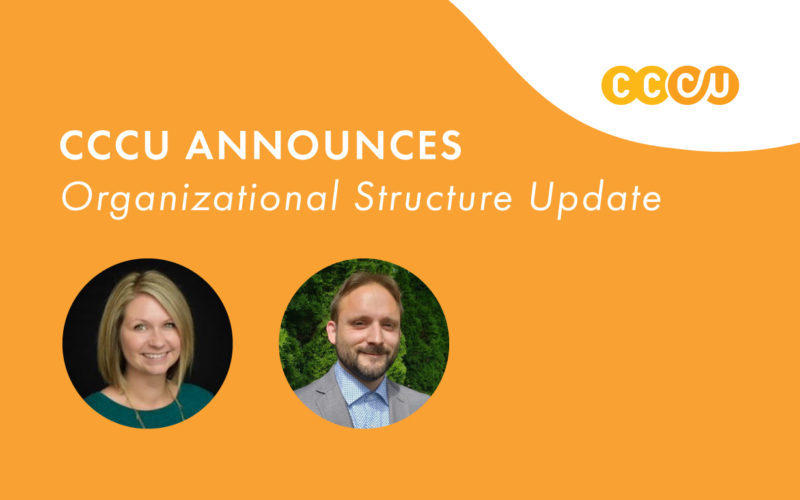 Consolidated Community Credit Union (CCCU) recently announced its new executive team lineup as a result of reorganization initiated by exponential growth and upcoming retirements.
As part of the credit union's strategy of internal leadership development and succession planning, CCCU's new executive team includes the promotions of Jeff Berard from VP of Sales and Marketing to Chief Development Officer; Jeff Mosser from VP of Consumer Lending to Chief Lending Officer; Jeff Johnson from VP of IT to Chief Information Officer; and Brent Schreiber from VP of Real Estate Lending to Chief Mortgage Officer. The credit union will be actively recruiting for a sixth C-suite position, Chief Operating Officer, later this year.
"This enhanced organizational structure allows for another level of VPs under each Chief Officer, if needed, in the future," said Larry Ellifritz, President and CEO of CCCU, "which we've already implemented in our Operations Division."
As CCCU prepares for 25-year veteran Vickie Keeland's retirement, the credit union has hired Alicia Finch as their new VP of Operations. Finch comes from Clackamas Federal Credit Union, where she spent the majority of her 16 years in credit union management overseeing everything from branches to member services and risk management – all while furthering her education at Warner Pacific University and Western CUNA Management School.
CCCU is also preparing for the retirement of its Executive Vice President and Chief Financial Officer, Jenifer Arevalo. For over 32 years Arevalo has been responsible for finances, operations, IT, and HR, among other areas. Therefore, Ellifritz and Arevalo made the strategic decision to split her responsibilities between CFO and COO. While Arevalo will temporarily take the title of EVP and Chief Operating Officer until a new COO is recruited, the credit union has hired Chris Beechwood as its new Chief Financial Officer. Beechwood has 11 years of banking industry experience, 10 of which have been spent with credit unions, and most recently Rivermark Community Credit Union's Vice President of Finance.
"We are restructuring to better position our credit union for more growth and increased regulatory pressures while ensuring we continue to deliver excellent products and services to our members," Ellifritz said.
Posted in Regional Member News.