Growing Together: Numerica Volunteers Help Preschoolers Plant Garden
Posted by member on June 7, 2022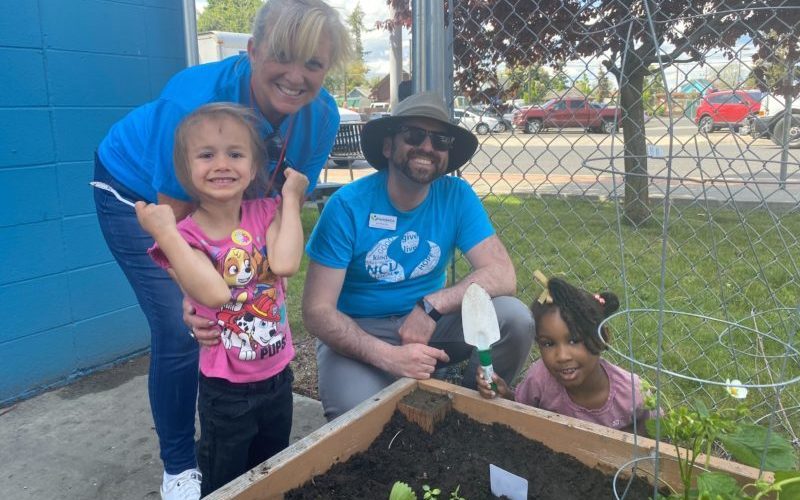 Spokane's Northeast Youth Center preschool planted a garden this week with help from volunteers at Numerica Credit Union. The garden allows kids to get their hands dirty planting seeds, pulling weeds, and setting up cages for plants to grow — then watching over the fruits, vegetables, and flowers as they grow.
"This is an interactive activity for the kids, it also teaches them responsibility," said Shelia Geraghty, Northeast Youth Center Executive Director. "We're so grateful for the donation from Numerica and that their team was here to help us bring the garden to life."
This project is funded through Numerica's Employee Choice Grant donation of more than $6,000.
"It's been fun interacting with kids and teaching them how stuff grows," said Jon Maroni, Community Development and Impact Relationship Manager for the credit union. "Getting our hands dirty and giving back to the community, that's what we're all about at Numerica."
Northeast Youth Center offers hundreds of at-risk youth a safe place to learn, play, and build life skills.
Posted in CU Difference.