Primary Election in Oregon Full of Competition!
Posted by Ben Shuey on May 18, 2022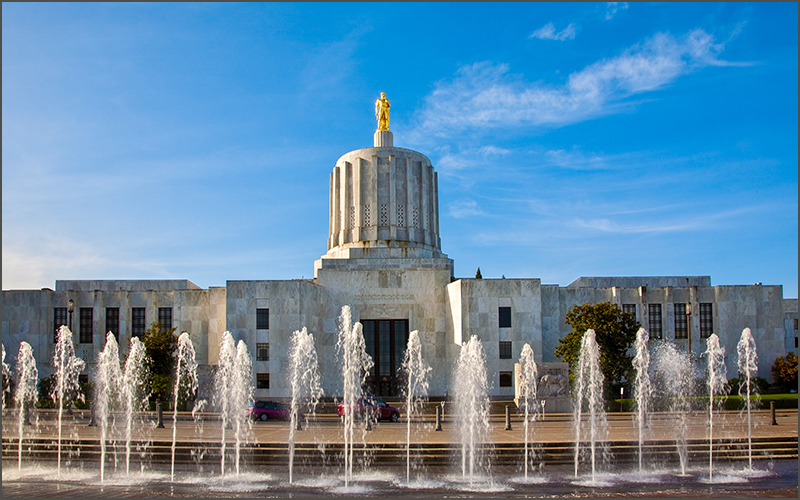 Yesterday's Primary Election in Oregon was full of candidates for voters to pick from.  Several of the races including the Governor's race, Congressional races, and even state House and Senate races have several candidates on each side.  In the races for Governor, there were 15 candidates on the Democratic side and 19 candidates on the Republican side.  And, in the Oregon House of 60 seats, 30 of those had contested primaries. Four of which were contested on both sides of the race which is unprecedented.  As you probably saw in campaign commercials, there were lots of choices for voters to choose from to advance to the general election!
Oregon appears headed towards a low turnout by its nearly 3 million voters though the final count won't be known for a few days.  Ballots postmarked by 8 p.m. Tuesday will be counted, provided they arrive within a week. As of Tuesday night, the Secretary of State's Office showed that nearly 28% of registered voters had cast ballots.
Governor's Race
On the Democratic side, former Speaker of the House, Tina Kotek beat the sitting State Treasurer Tobias Read 55%-32%.  Kotek outspent Read $2.4 million to $1.9 million.  Republican Christine Drazen, former Oregon House Republican leader, beat out all other challengers including Bob Tiernan, Bud Pierce and Stan Pulliam to win with 23% of the Republican vote.  This sets up a 3-way female race for Governor with Kotek and Drazen facing a well-funded, nonaffiliated candidate Senator Betsy Johnson in the general election in November.
Congressional Races
As expected, Senator Ron Wyden, Congresswomen Suzanne Bonamici, Congressman Cliff Bentz, and Congressman Earl Blumenauer sailed through their primary races.  The competitive seats are in Congressional District CD 4, CD5 and CD6.
CD4 – Labor Commissioner Val Hoyle won the Democratic nomination with 64% of the vote in a primary with eight candidates.  Alek Skarlatos won and was the only candidate in the Republican primary.  They will face off in November.
CD5 – Both the Republican and Democrats had competitive primaries for this newly drawn seat currently held by Congressman Kurt Schrader.  Both races are still too early to call as Clackamas county has yet to count ballots by hand due to a printing error on the bar code on several ballots.  A large percentage of CD 5 voters live in the Clackamas County.  Currently Lori Chavez-Deremer leads Jimmy Crumpacker 41%-30% on the Republican side and Jamie McLeod-Skinner leads Congressman Kurt Schrader 60%-38% on the Democratic side.
CD6 – This was a very interesting race as a cryptocurrency billionaire spent $12 million on ads for newcomer Carrick Flynn who lost the Democratic primary to State Legislator Andrea Salinas in another crowded primary.  Salinas won 38% to Flynn's 18%.  Lake Oswego businessman Mike Erickson won the Republican primary over state legislator Ron Noble 34% to 20%. Uniquely, both of the presumptive nominees live just outside the Congressional District they are running to represent.
Oregon House & Senate
The outcome of the primary election (and general election in the fall) will provide many new faces in the Oregon House and Senate.  More than 25% of the Oregon House (90 seats) will be new in the 2023 legislative session and 1/3 of the Oregon Senate.  That is unprecedented turnover!  Oregon credit union advocates will have several opportunities to get out and meet the individuals running in their local district for the Oregon Legislature.  Please connect with Pam Leavitt to share your stories and opportunities!
Posted in Advocacy on the Move, Oregon Advocacy.