Washington Reps. Kirby, Hoff Will Not Run for Re-Election
Posted by Ben Shuey on March 15, 2022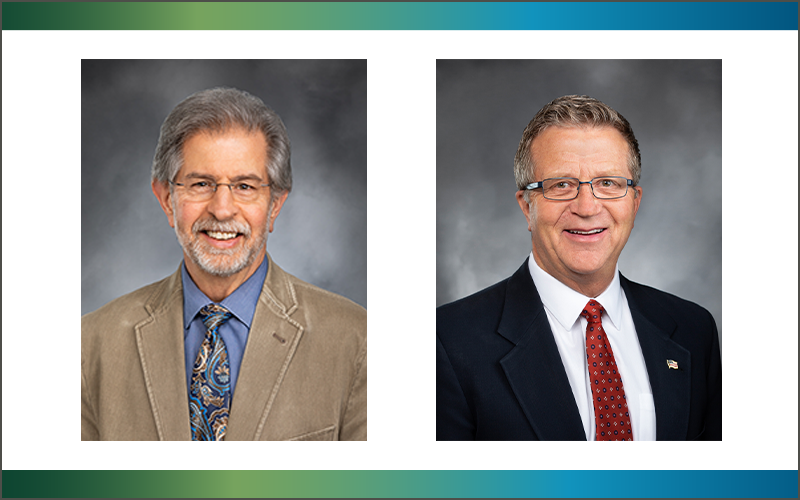 When the Washington State Legislature re-convenes in January 2023 it will be without two credit union champions as both Rep. Steve Kirby, D-Tacoma, and Rep. Larry Hoff, R-Vancouver, will not run for re-election in November. Kirby announced his plans prior to the 2022 legislative session with Hoff publicly announcing yesterday. Both legislators have strong ties to credit unions, a deep understanding of how Washington's credit unions serve their communities through their personal and professional experience, and have been legislative champions for credit union priorities.
Rep. Kirby was first elected to the state House of Representatives in 2000, serving for more than two decades following four terms on the Tacoma City Council. He also chaired the Consumer Protection and Business Committee since 2005 where he worked tirelessly on behalf of his Pierce County constituents and led efforts to ensure a modern and responsive operating environment that allowed credit unions to best meet the needs of their members and communities. You can find a House Resolution honoring Rep. Kirby here.
Hoff was first elected to the state House in 2018 serving two terms on behalf of 18th legislative district residents in Southwest Washington and served as the ranking member of the House Labor and Workplace Standards Committee and has been a champion for the state's economy, small businesses, and co-sponsored two pieces of priority credit union legislation in his time in the Legislature. Read more about Rep. Hoff and comments about his service from the House Republican Leader here.
Both lawmakers were known by their colleagues and stakeholders for their hard work, willingness to work across the aisle and with a broad array of stakeholders, and for putting good policy over politics.
Credit union advocates will have opportunities to thank and celebrate both leaders in the coming months and both will serve out the rest of their term through the end of 2022.
Posted in Advocacy on the Move, Washington Advocacy.