Priority Legislation Signed by Governor as 2022 Session Ends
Posted by Ben Shuey on March 14, 2022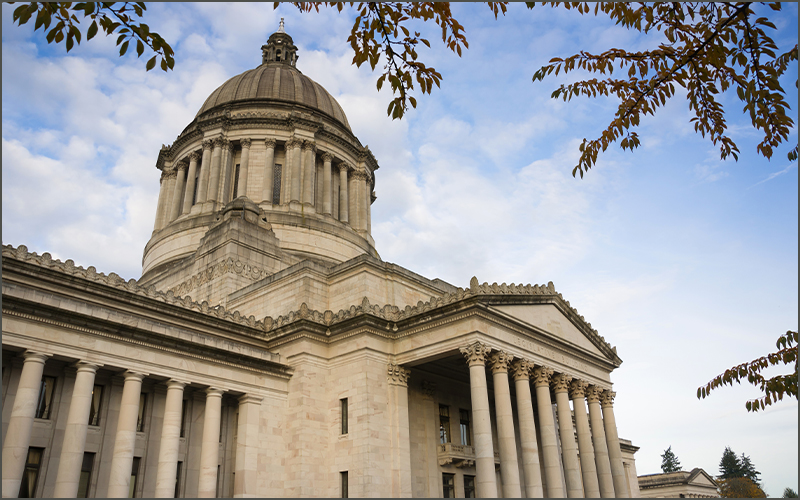 Washington lawmakers adjourned the 2022 legislative session late Thursday night, which was closely followed by Governor Jay Inslee signing House Bill 1165, priority credit union legislation, into law on Friday morning.
During the short 60-day session legislators passed new state operating, transportation, and capital infrastructure budgets, while also tackling a number of significant issues not normally addressed during a short session.
Credit union advocates should be incredibly proud of their cooperative efforts in support of priority legislation sponsored by Rep. Cindy Ryu, D-Shoreline, and co-sponsored by Rep. Brandon Vick, R-Vancouver, modernizing the Washington State Credit Union Act. The bill will officially go into effect on June 9, 2022, after being the 14th of hundreds of bills passed this year to be signed into law.
In total 313 of the 1,657 bills introduced in 2022 made it across the finish line, in addition to more than 1,000 introduced last year that carried over into this year, made it across the finish line this year.
We'll share more background and insights on some key issues as the dust settles in the coming weeks.
Thank you to all of the advocates who engaged in advocacy in some way during this 2022 legislative session and know our team is already working on issues for 2023!
Posted in Advocacy on the Move, Washington Advocacy.