BREAKING: Credit Union Priority Bill Clears Legislature — Heads to Governor's Desk for Signature
Posted by Ben Shuey on March 1, 2022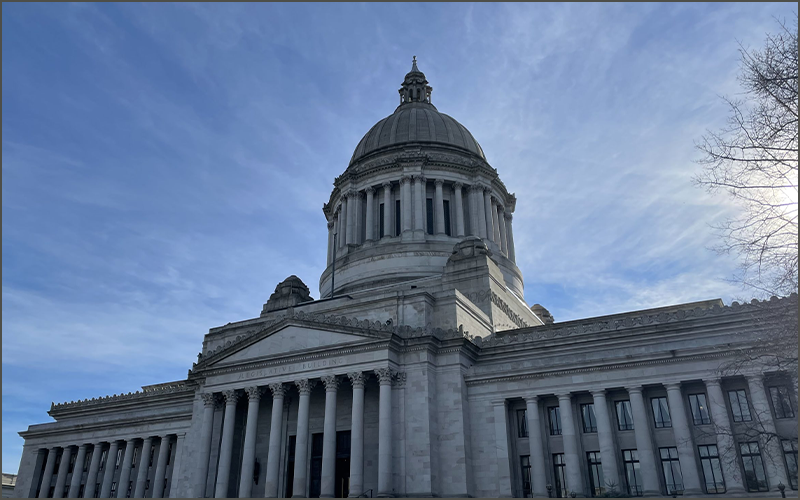 Credit union advocates should be incredibly proud of their cooperative effort, which led to this morning's passage of House Bill 1165 by the Washington State Senate by a broad bipartisan majority of 43-5. This means the bill, which modernizes the state Credit Union Act, now heads to the governor's desk to be officially signed into law in the next week.
The legislation stems from initial work by the 2020 Washington State Issues Working Group and combined multiple key issues including:
Allowing credit unions to make equity investments in financial technology and other providers that are developing or offering services to the credit union or its members but do not meet current CUSO requirements;
Removes the primary occupancy and move-in timeline requirements for buildings or property owned by credit unions;
Enables the state regulator to provide financial relief for small credit unions; and
Enables credit unions to provide limited basic services for non-members.
Your state lawmakers recognize the incredible impact of the work all Washington credit unions do to serve the needs of their members and communities each and every day. As a result they supported this bill ensuring you have modern tools needed to provide the products and services your members need, deserve, and expect.
The bill will go into effect sometime in June of this year depending on what day the Legislature adjourns its 2022 regular session.
Posted in Advocacy News, Advocacy on the Move, Washington Advocacy.