WA House Votes to Delay Much Discussed Long Term Care Program
Posted by Ben Shuey on January 21, 2022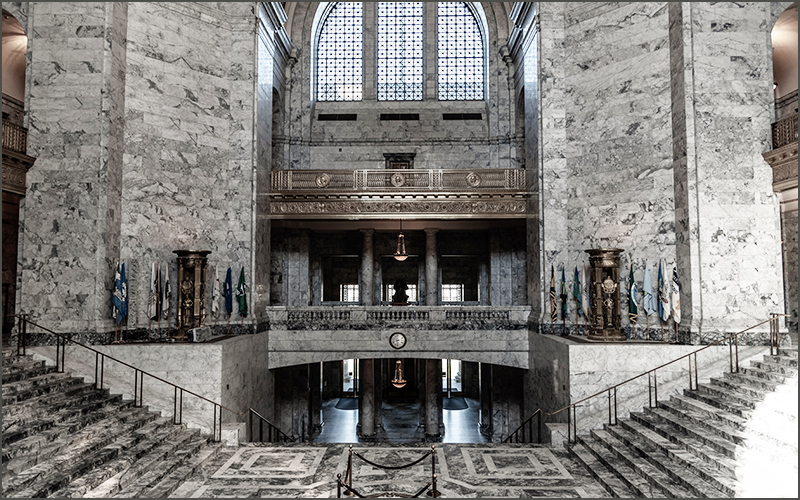 The Washington State House of Representatives took quick action to approve a bill on Wednesday, the 10th day of this year's 60-day legislative session, that would delay the much-publicized Long Term Services and Support Act by 18 months. The later deadline gives lawmakers more time to work through some of the policy and implementation challenges that have been raised by employees, employers, and policymakers over the last year.
Originally approved by the Legislature in 2019, the program provides dedicated funding for long-term care services and is paid for by an employee payroll premium assessment and was set to start collecting payments on January 1st, 2022.
In the fall legislative leaders and Governor Inslee asked employers not to collect the payroll premiums and promised legislation to delay the program. Of concern was that collecting those premiums was still required under state law so employers had to choose to either collect as is required under the current law and then refund those dollars upon passage of any legislation, or not collect and count on the Legislature following through with a change. If the Legislature did not ultimately pass a bill employers would still be responsible to remit collections to the state in April.
After committee hearings the first week of session the Washington State House approved HB 1732 and 1733 yesterday by broad bipartisan votes. The first bill delays payroll collections until July 2023 and program benefits until July 2026 and allows some workers near retirement age to claim prorated benefits. The second piece of legislation provides some targeted exemptions to those that would otherwise have to pay into the system but would be unlikely to ever collect the benefits including some military family members, temporary workers, and people who work in Washington but live in another state.
The bill is being fast-tracked by legislative leadership and is already scheduled for a public hearing in the Senate Ways and Means Committee next week. While nothing is ever certain in the Legislature until signed into law by the governor, given the fact it is a top priority of legislative leaders and quick action so far it's almost certain these policies will clear the Senate in the coming weeks and become law.
Posted in Advocacy News, Advocacy on the Move, Washington Advocacy.