Credit union legislation approved by House Committee
Posted by Ben Shuey on January 13, 2022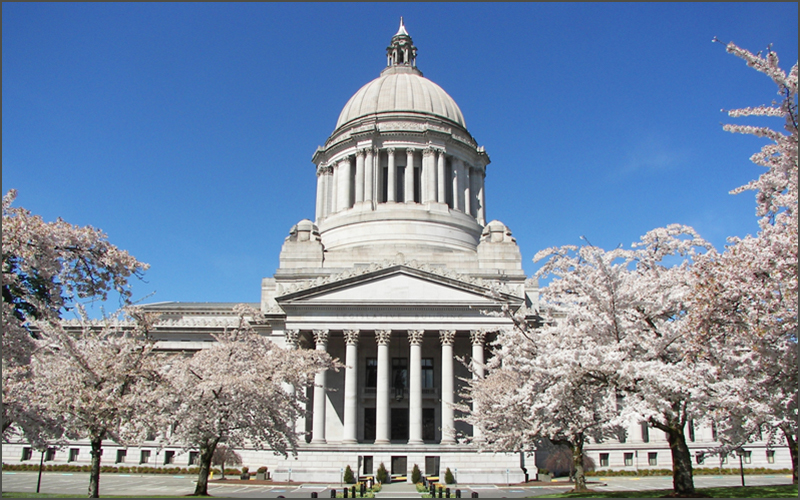 The 2022 legislative session continues at a fast start for credit union priorities as HB 1165 was approved unanimously today by the House Consumer Protection and Business Committee. The bill now heads to the House Rules Committee before a vote by the full House of Representatives can occur in the coming weeks.
Our significant appreciation and thanks to committee members including the bill sponsor Rep. Cindy Ryu, D-Shoreline, co-sponsors Rep. Brandon Vick, R-Felida, and Rep. Sharon Tomiko Santos, D-Seattle, as well as committee chair Rep. Steve Kirby, D-Tacoma, committee vice chair Rep. Amy Walen, D-Kirkland, and Rep. Jeremie Dufault, R-Selah, and Rep. Chris Corry, R-Yakima.
To provide some insight on the process, each legislative session is broken into five distinct sections all with a deadline and threshold for a bill to clear or else it cannot move on in the process, albeit with some caveats.
The first portion of session focuses on each chamber (House and Senate) holding public hearings on its own bills, which must be approved by a policy committee by February 3rd (or a fiscal committee by February 7th) in order to remain alive for further consideration. Credit union priority legislation HB 1165 officially cleared that first hurdle as today.
The next step requires the bill to be voted on by the full chamber by February 15th so your NWCUA advocacy team and you directly (stay tuned for upcoming engagement opportunities to contact your elected officials) will work to ensure the legislation clears that hurdle in the next month.
Then bills that clear each chamber head to the other chamber — House to Senate, Senate to House — where a proposal must be approved in committee by February 24th for policy bills (February 28th for fiscal bills), before then heading for a full floor vote before March 4th.
There are of course many other steps and pieces that go into clearing each hurdle, but suffice it to say passing a bill — changing the law — is supposed to be difficult and requires many points of review and opportunities for feedback from impacted stakeholders.
Posted in Advocacy News, Advocacy on the Move, Washington Advocacy.