Oregon State Legislation Special Session Update
Posted by Pam Leavitt on September 28, 2021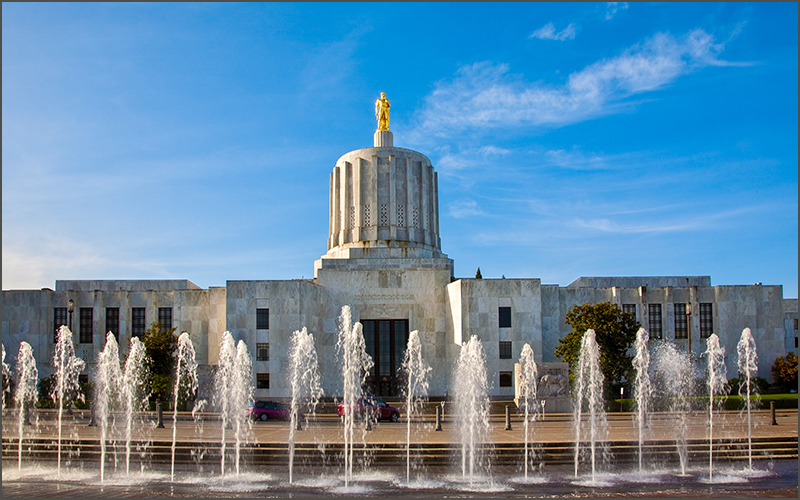 The Oregon Legislature went into a special session on Monday, September 20th with the primary goal of approving the new Congressional and Legislative maps to send to Governor Brown. This "redistricting" session came after months of meetings and hours of public comment.
The excitement in Oregon has been around the new Congressional District in Oregon. Oregon received a sixth Congressional District following 10.6% growth from 2010 to 2020, above the U.S. average of 7.4%. This is the first time in 40 years the state has gained a seat. Oregon ranks 11th nationally in population growth rate over the last decade.
On Monday, September 27th, they adjourned and were successful in passing these maps, however, not without, a battle from House Republicans and a resolution to censure the Speaker of the House. Here are the two very different statements about the special session from Leadership:
Statement from House and Senate Democrats:
Today, the Oregon Legislature passed Senate Bill 881, which creates six new congressional districts, and Senate Bill 882, which creates Oregon's new state legislative districts. Following the bills' passage, the Legislature closed the 2021 Special Session to address redistricting. This is the third time since 1911 that the Legislature has succeeded in passing electoral maps.
"These maps are fair, representative, meet the highest of legal standards and incorporate feedback we heard from Oregonians across the state," said Representative Andrea Salinas (D-Lake Oswego), co-chair of the House Committee on Redistricting. "We followed the Census data to protect the constitutional requirement of one person, one vote."
"I appreciate the work of my colleagues in the Legislature to get where we are today," said Senator Kathleen Taylor (D-Portland). "Each district in these bills was carefully designed to ensure compliance with Oregon's redistricting standards and ensure that communities across Oregon will have strong and accurate representation in the Oregon Legislature and the U.S. House of Representatives."
Statement from House Republicans:
"These partisan maps are a wake-up call for Oregonians. They know Democrats had to cheat to get these maps across the floor.
Democrats in Oregon have passed rigged political maps that will guarantee super-sized majorities in the legislature and immediate control of more than 80 percent of Oregon's congressional seats. They should be ashamed that they have gerrymandered Oregonians out of their shot at fair elections for the next decade. We had an opportunity to put aside politics in the interest of fair representation. The actions during this special session prove this was never the Democrats' plan. This is by no means over. The illegal congressional map adopted today, clearly drawn for partisan benefit, will not survive legal challenge. Political gerrymandering in Oregon is illegal and drawing congressional lines to ensure 5 out of 6 seats for your party long- term is gerrymandering.
Oregonians will only get the fair maps they deserve, free of partisan influence, by supporting an independent redistricting commission in the next election. Politicians should not be drawing their own political lines. If Oregonians believe we need fair redistricting, then they should overturn what resulted from this charade of a vote at the ballot box."
Posted in Advocacy on the Move, Oregon Advocacy.