OR Legislators, Staff & Lobby Mourn Passing of Two
Posted by Lynn Heider on August 5, 2021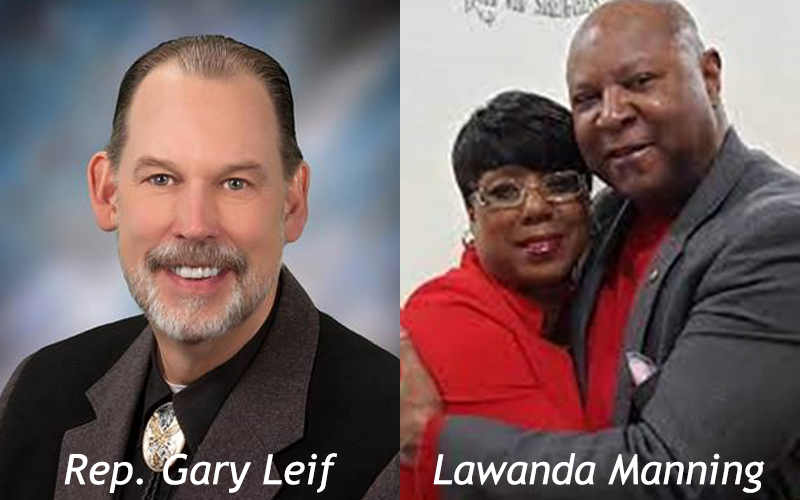 Representative Gary Leif, Republican from Roseburg, passed away recently after battling cancer.  He was raised in Douglas County and became involved in public service over 35 years ago concluding as a member of the Oregon House of Representatives. Oregon House Republican Leader Christine Drazan released the following statement following the news of Oregon Rep. Leif's passing:
"I am deeply saddened by the unexpected loss of our friend and colleague Gary Leif. Gary's sense of humor, his commitment to bipartisanship and his love of family and community marked his service in the Oregon Legislature.  His energy and enthusiasm accomplished great work for his district, and he will be sorely missed.  Not only was he a valued colleague, but he was also a mentor and supporter within our caucus. He would frequently check on members to see how they were doing and provide helpful advice. On behalf of the House Republican Caucus, we send our deepest condolences to Gary's wife Carol and his family."
The Northwest Credit Union Association enjoyed working with Rep. Leif and will remember the smile he always wore.
In June, the Oregon Capitol family was saddened by the sudden loss of Lawanda Manning, wife of Senator James Manning of Eugene.  Lawanda Manning left behind a legacy at the statehouse and around Oregon and was a force in her own right.
"No matter where she was, she found a way to serve others," Governor Kate Brown said at Mrs. Manning's memorial service.  "Miss Lawanda was always an active member of any community she was a part of."
Sen. Ron Wyden could not attend in person but made his remarks over video.
John Iglesias, President/CEO of Northwest Community Credit Union was a pallbearer at the service.
"She is one of those people who is always an unsung hero," Iglesias said. "She literally would not need recognition for anything she did but was always behind the scenes making things happen.  She helped to found the Oregon Black Education Foundation and was the epitome of someone who never stopped learning."
She will be missed by all of us in the credit union community in Oregon.
Posted in Advocacy on the Move, Oregon Advocacy.