Oregon Legislature Adjourns; 2021 Session Saw Credit Union Wins
Posted by Pam Leavitt on June 28, 2021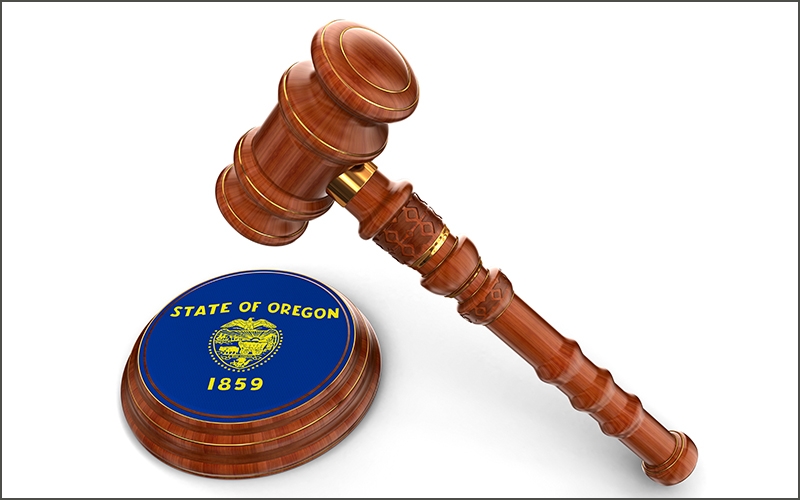 The Oregon Legislature adjourned, "sine die" Saturday evening at 5:37pm, just a day before the constitutional time limit required by law, ending the 81st Legislative Session.  Legislators were happy to exit the Capitol as record heat was covering the State of Oregon.
This six-month long session was unlike any before, with the legislative work being conducted mostly online in virtual committee hearings.  The Capitol building and lobby remained closed to the public, and even to some staff.  Legislative Committee hearings were virtual, and the Oregon State Capitol building was closed to only authorized personnel. Floor sessions in the Senate and House of Representatives did not start until April.  The galleries in both chambers — normally reserved for the public — were utilized for voting to expand the space between lawmakers to abide by social distancing guidelines.  Members were only allowed one legislative aide onsite, with other aides and interns working remotely.  The virtual session was not without its problems with various technological challenges, but in many ways, the virtual setting allowed more Oregonians a chance to participate in the legislative process.
As we all know, this past year has been anything but normal in Oregon and around the nation.  The overwhelming impacts of the pandemic, economic crisis, natural disasters, student learning losses, and the unrest we have seen in our streets have had a profound impact on our daily lives and the needs for new investment in our communities.
As in year's past, Oregon Democrats controlled the Legislative and Executive branch with Governor Kate Brown, Speaker of the House, Tina Kotek and Senate President Peter Courtney in leadership.  Senator Fred Girod led the Senate Republicans and Representative Christine Drazen led the House Republicans.  Both were new leaders for their caucuses.
"Oregon has never had a session like this," said Senate President Peter Courtney (D-Salem) in media interviews. "The state was on fire. People were out of work. Families were struggling. We were in the middle of a pandemic… but we came in and did the people's work. We balanced our budget and made big investments in our communities. There were some bitter fights but in the end, we represented the people well."
NWCUA had another successful legislative session passing two priority bills, HB3079, a bill to update to the Oregon Credit Union Act, and HB3080, a bill to allow financial institutions to scan identification cards to open account or for loan documents.
The 2021 session saw the passage of many additional important pieces of legislation including measures to advance racial equity, a police reform package, wildfire relief, a historic behavioral health package, child care investment package, a landmark bill to modernize Oregon's recycling system, and the extension of a commercial rent payment grace period to give local businesses time to access rent relief.  The Legislature will continue to work hard for Oregonians in the coming months as lawmakers work to redraw the state's legislative and congressional districts and prepare for the February 2022 short session.
We will be sending out a full summary of bills we tracked in the 2021 session shortly.  Thank you again to all advocates for your work to support our legislative agenda and for your support sharing the credit union message.
Posted in Advocacy on the Move, Oregon Advocacy.