U.S. Supreme Court Issues Important Decision Invalidating FHFA
Posted by John Trull on June 24, 2021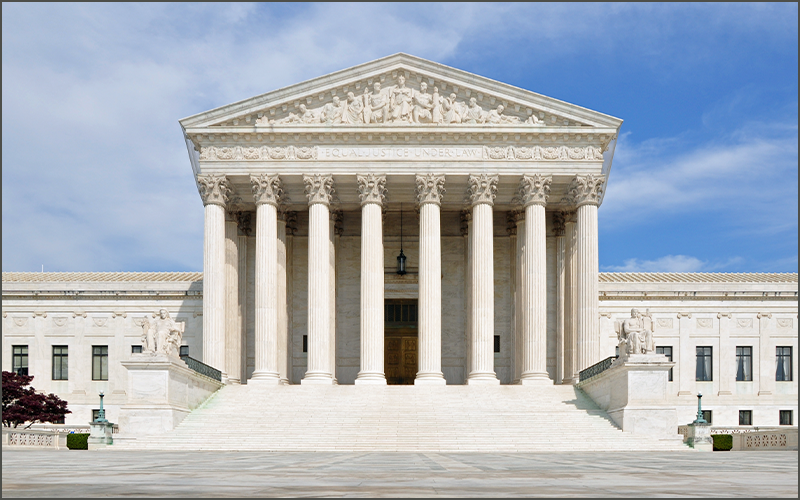 The U.S. Supreme Court Issued an important decision June 24 invalidating the structure of the FHFA. In so doing, the Court reiterated a precedent set when they determined that the structure of the CFPB was unconstitutional.
Similar to its earlier decision, the Supreme Court determined that Congress had sidestepped the constitution by eliminating the check and balance of Executive oversight, when they set up the FHFA Director as a single head who could only be fired for cause.  The court determined that this violated Article 1 of the Constitution relating to the separation of powers.  While the CFPB decision was decided 5-4, today's decision was decided 7-2.
The decision has immediate and long term impacts:
The White House moved quickly to replace Mark Calabria as Director of the FHFA, asking for his resignation soon after the decision was handed down. This is a blow to advocates who want to see the GSEs restructured, re-capitalized, and re-privatized. While congressional GSE reforms have been put on the back burner, Calabria had used regulatory tools to set the GSEs on a path toward privatization, specifically allowing the GSE's to retain earnings rather than sweeping the earnings to the Treasury. Calabria also helped lay the groundwork for the GSEs to raise private capital once certain conditions were met. These efforts might be reversed under a new Director in partnership with a Janet Yellen-led Treasury. Today's Supreme Court decision suggests that any Federal agency – independent or otherwise – that is not overseen by a board or commission would need to be headed by a Director who serves at the pleasure of the President.
The Supreme Court Decision is also noteworthy for what it did not decide. The suit was brought on behalf of GSE shareholders to remedy what they claim was an unlawful taking of property – the sweep of GSE earnings into Treasury. The Court remanded this determination to the lower courts, however. Immediately following the decision, both Fannie and Freddie publicly traded over-the-counter stock, dropped by more than half.
What this means for credit unions is that the secondary mortgage market is less likely to experience significant near-term disruptions, and that Fannie and Freddie will continue to have access to liquidity through Treasury to purchase mortgages underwritten by credit unions.
Learn more: Comprehensive CBO analysis on the Effects of Recapitalizing Fannie Mae and Freddie Mac Through Administrative Actions
Posted in Advocacy on the Move, Regulatory Advocacy.