Credit Union Priority Bills Head to the Senate Floor
Posted by Ben Shuey on May 13, 2021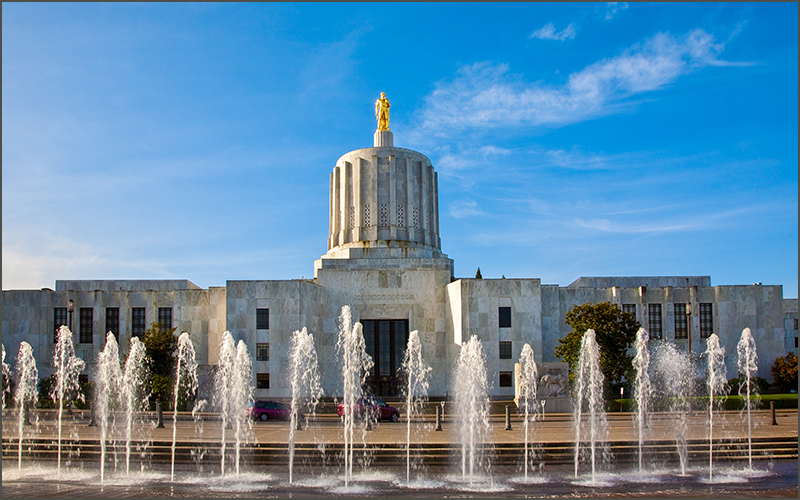 The Northwest Credit Union Association's two priority bills, HB3079 and HB3080, passed with unanimous votes out of the Senate Labor and Business Committee and will head to the Senator floor.
HB3079 makes three changes to the Oregon Credit Union Act:
Update to Parity Provision – The bill will update the strike date ("as of" date) in the Act's federal parity provision whenever Act is updated.
Emergency Mergers – Oregon's credit union merger statute does not currently permit mergers of a community credit union with an occupational or associational field of membership. This bill will provide the Oregon regulator with the same authority that is available to the federal regulator, with the same prerequisites for exercising the authority.
CUSO Investments – This bill will eliminate the majority ownership requirement. This will allow credit unions to invest in a company that primarily serves credit unions or their members even if credit unions do not hold a majority stake in the company.
HB3080 was introduced in the 2019 session and again in the 2021 legislative session. The bill allows financial institutions, after obtaining a person's permission, to swipe their driver's license or identification card for the purpose of establishing or maintaining a contract or account. Oregon law prevents financial institutions from scanning the bar code on an ODL to then populate a loan or membership application. 
Oregon Legislative Session Approaching Next Deadline 
The Oregon Legislature moves along according to set deadlines for bills. For bills to remain alive, policy committee chairs must post scheduled work sessions for measures in the second chamber and must be scheduled no later than Friday, May 14th and must be moved out of the second chamber committees by Friday, May 28th.  The House and Senate Rules Committees, House Revenue and Senate Finance and Revenue Committee, Joint Committee on Ways and Means, and other joint committees (except for Joint Transportation) are not subject to the committee deadlines described above.
We are closely monitoring two bills:
HB3397 – We have reported on HB2009, the mortgage foreclosure moratorium bill. HB3397 was introduced by the Oregon Restaurant and Lodging Association and includes most of the provisions of HB2009 but also would include commercial proprieties. There is currently not a hearing scheduled for this bill.
SB852 – Senate Bill 852 prohibits the personal mortgage interest deduction (MID) for residences other than the taxpayer's principal residence, with certain exceptions. This bill has a hearing this week in the Senate Finance and Revenue Committee.
Posted in Advocacy on the Move, Oregon Advocacy.