House Passed Multiple Bipartisan Financial Services Bills This Week
Posted by Ben Shuey on April 23, 2021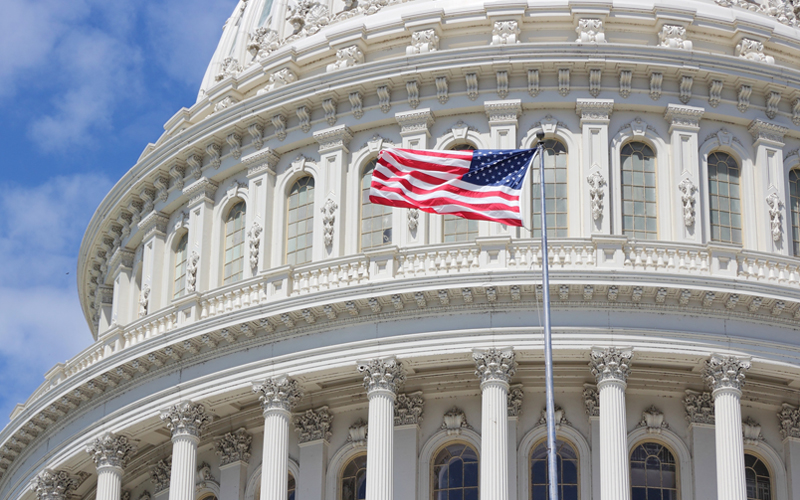 The following bills passed the chamber with bipartisan support, and they now must navigate the Senate.
The House passed the SAFE Banking Act (H.R. 1996), a bipartisan bill by Representative Ed Perlmutter (D-CO), which would help ensure cannabis businesses operating in nearly all states that have legalized its use have access to basic banking products and services, by a vote of 321-101.
The Housing Financial Literacy Act of 2021 (H.R. 1395), a bill by Representative Joyce Beatty (D-OH), which would require the Secretary of Housing and Urban Development to discount upfront mortgage insurance premium payments by 25 basis points for FHA single-family first-time homebuyers who complete a HUD-certified housing counseling program.
The Fair Debt Collection for Servicemembers Act (H.R.1491), a bill by Representative Madeleine Dean (D-PA), which would amend the Fair Debt Collection Practices Act (FDCPA) to explicitly prohibit a debt collector from threatening or otherwise representing to servicemembers that failure to cooperate with a debt collector will result in a reduction of rank, a revocation of security clearance, or military prosecution. The bill also requires the GAO to conduct a study assessing the impact of these protections.
The Improving FHA Support for Small Dollar Mortgages Act (H.R. 1532), a bill by Representative Rashida Tlaib (D-MI), which would require the Federal Housing Administration (FHA) to conduct a review of its policies to identify any barriers to supporting mortgages under $70,000 ("small dollar mortgages") and report to Congress within a year with an action plan for removing such barriers.
The Senior Security Act (H.R.1565), a bill by Representative Josh Gottheimer (D-NJ), which establishes a Senior Investor Taskforce (Taskforce) within the U.S. Securities and Exchange Commission.  In coordination and consultation with state securities administrators, self-regulatory organizations, federal law enforcement agencies, and others, the Taskforce would be charged with identifying issues related to senior investors, i.e., investors over 65 years old.  The bill requires biennial Taskforce reports and requires the Government Accountability Office to complete a study on senior financial exploitation, and to submit the report to Congress and the Taskforce within two years.
The Eliminate Barriers to Innovation Act of 2021 (H.R. 1602), a bipartisan bill by Representative Patrick McHenry (R-NC), which would direct the Securities and Exchange Commission and the Commodity Futures Trading Commission to establish a working group on digital assets that would report to Congress.
Posted in Advocacy on the Move, Regulatory Advocacy.