House Holds Public Hearing on Public Deposit Legislation
Posted by Ben Shuey on March 12, 2021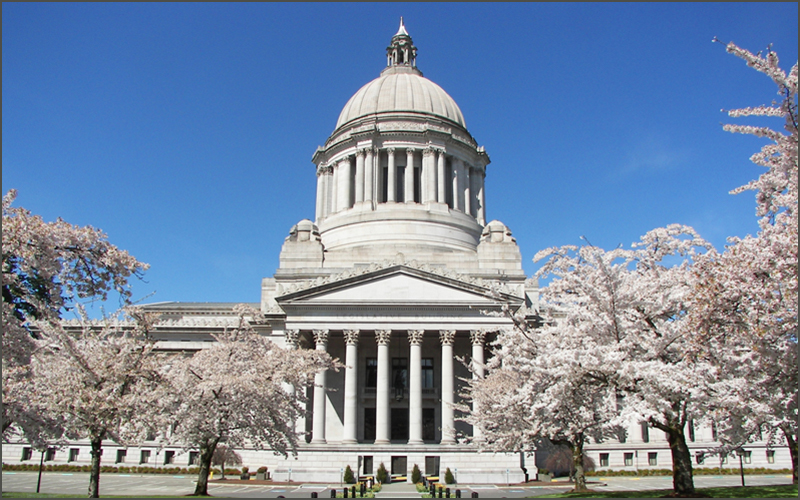 Following a key deadline on Tuesday for the Washington State Senate and House of Representatives to pass bills in the chamber they were originally introduced, lawmakers returned to committee to hold hearings on policies that were approved in the opposite chamber.
Senate Bill 5106, allowing local municipalities to deposit unlimited funds in credit unions statewide, received a public hearing on March 11 in the House Consumer Protection and Business Committee under the leadership of committee chair Rep. Steve Kirby, D-Tacoma.
Credit unions were well represented by Lynn Ciani of Numerica Credit Union, Traci McGlathery of STCU, and Joe Adamack of the Northwest Credit Union Association, and the bill also heard supportive testimony from the Chair and Legislative Chair of the Washington State Association of County Treasurers Meredith Green and Jeff Gadman, Snohomish County Treasurer Brian Sullivan, and Lars Gilberts, the CEO of the Spokane University District Public Development Authority.
An additional 44 credit union representatives signed into the Legislature's online portal in support of the bill along with the Association of Washington Cities and Counties, as well as individual representatives of multiple local municipalities.
The committee is scheduled to vote on the bill Monday afternoon with the next step being a vote by the full House of Representatives.
Keep an eye out for a "Call to Action" email in the coming weeks as we will be asking you to contact your local legislators and ask for their support in advance of a floor vote.
Posted in Advocacy on the Move, Washington Advocacy.