Oregon Legislature Holding Few Meetings this Week Because of Weather
Posted by Ben Shuey on February 17, 2021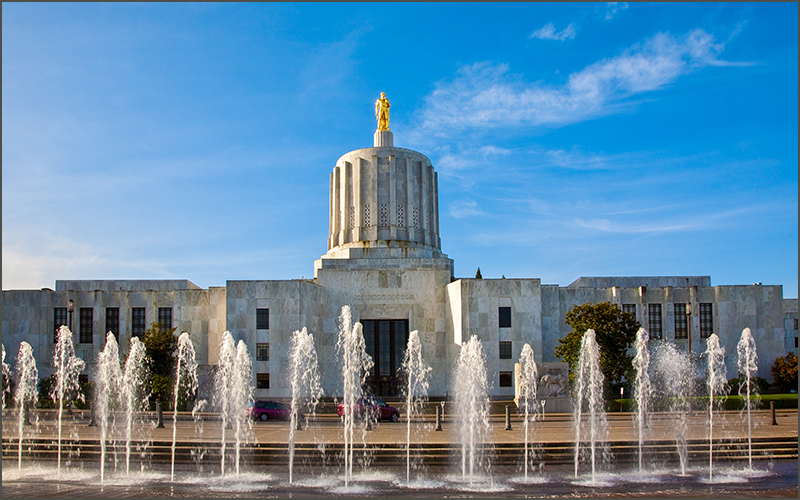 With this past weekend's Oregon storm and power out throughout most of the City of Salem, most of the Legislative Committee meetings were cancelled this week.  The cancellation included the postponement of two credit union priority bills.  HB3079 and HB3080 were scheduled for a hearing in a House committee this past Monday.  They are now rescheduled for Monday, February 22nd at 3:15pm the House Business and Labor Committee.
HB3079 is an update to the Oregon Credit Union Act and makes several changes including:
Update to Parity Provisions: Updating the strike date to allow for federal parity.
Membership Eligibility: Allow statewide community FOM, a. remove "local" descriptor, b. allow multiple community groups.
Emergency Mergers: Allow for Emergency merger without regard to FOM.
CUSO Investments:  – Eliminating the majority ownership requirement for investment by credit unions.
HB3080 – HB3080 allows financial institutions, after obtaining a person's permission, to run their driver license or identification card through a scanner or reader for purpose of establishing or maintaining contract or account.
Mortgage Foreclosure Moratorium Bill Reintroduced
Chair Paul Holvey, Speaker of the House Tina Kotek and Senator Lee Beyer reintroduced legislation (House Bill 2009) this week to that would give homeowners and small landlords protection from foreclosures until Sept. 1, 2021. Under the bill, the moratorium would be retroactive Dec. 31, 2020. Unlike the bill passed by the legislature last June, the new legislation would not protect commercial property owners. In addition, those that own more than five properties, or properties with more than four housing units, would not be covered.
Posted in Advocacy on the Move, Oregon Advocacy.