Washington House Approves Update to Credit Union Act
Posted by Ben Shuey on February 3, 2021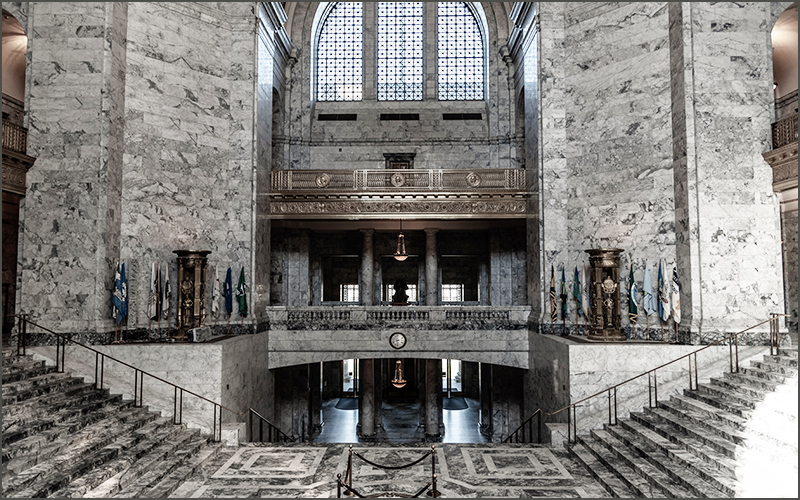 On only the twenty-fourth day of the Legislature's 105-day session, the Washington State House of Representatives approved House Bill 1165, this year's update to the Washington State Credit Union Act by a 93-2 margin. The legislation combines four recommendations from the 2020 State Issues Working Group, which were subsequently reviewed and approved by the Washington Governmental Affairs Committee and Northwest Credit Union Association Board.
The bill advanced under the leadership of prime sponsor Rep. Cindy Ryu, D-Shoreline, and co-sponsor Rep. Brandon Vick, R-Vancouver, as well as House Consumer Protection and Business Chair Rep. Steve Kirby, D-Tacoma, where the bill was unanimously approved on January 21st.
Specifically, the legislation: 1) removes the primary occupancy requirement for credit union property; 2) allows for a limited equity investment in a non-Credit Union Service Organization entity that will provide services to credit unions or their members; 3) provides the Department of Financial Institutions with the ability to establish the asset threshold for small credit unions for the purposes of providing regulatory relief, and 4) allows credit unions to cash checks for non-members eligible for membership.
The bill now heads to the Senate where it will await a hearing in the Senate Financial Services Committee.
Credit union advocates will also have a great chance to thank their local House Representatives for supporting this bill, encourage their state Senators to do the same, and discuss other credit union priorities at Washington's Virtual Credit Union Day at the Capitol. For more information and to register click here.
Posted in Advocacy on the Move, Washington Advocacy.