Legislative Session Off To A Fast Start
Posted by Ben Shuey on January 26, 2021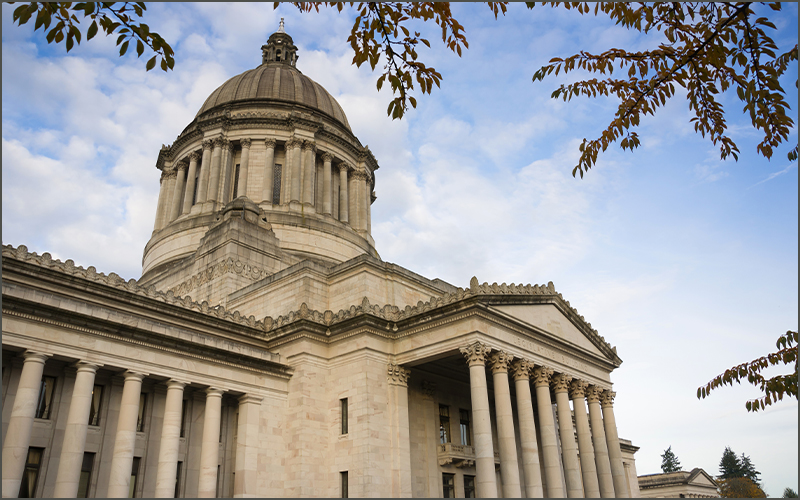 Washington's virtual 2021 legislative session is off to an incredibly fast start for credit unions with two pieces of priority legislation already working their way through the process.
House Bill 1165, sponsored by Rep. Cindy Ryu, D-Shoreline, and Rep. Brandon Vick, R-Vancouver, makes timely updates to the Washington State Credit Union Act to help credit unions continue navigating some of the effects of and future needs stemming from the COVID-19 pandemic. The bill received a public hearing last week in the House Consumer Protection and Business Committee and was approved unanimously by committee members the next day under the leadership of committee chair Rep. Steve Kirby, D-Tacoma, despite strong opposition from the banking industry.
Senate Bill 5106, sponsored by Sen. Marko Liias, D-Lynnwood, and Sen. Ann Rivers, R-La Center, allows credit unions to hold unlimited public deposits statewide. The bill received a public hearing last week in the Senate Financial Services Committee and is scheduled for a committee vote on Thursday under the leadership of Sen. Mark Mullet, D-Issaquah. Credit union representatives including Ezra Eckhardt, President and CEO of STCU, Barney Herrera, Vice President of Strategic Partnerships at Seattle Credit Union, and Lynn Ciani, Chief Risk Officer of Numerica Credit Union, all testified in committee via this year's virtual committee option. The bill also had support from statewide associations representing County Treasurers, Counties, Cities, School District finance officers, Public Ports, as well as individual treasurers and municipalities, which sent a strong message to legislators.
We will keep you posted on both bills and a number of other issues as they continue moving forward and look forward to discussing them and the role that credit union advocates will need to play in helping magnify the message to your local elected officials during our upcoming Washington Virtual Credit Union Day at the Capitol on February 18. For more information and to register please click here. We look forward to having more advocates than ever join us since this year's virtual format allows people to participate from their computer without making the trek to Olympia.
Posted in Advocacy on the Move, Washington Advocacy.