Oregon Legislature Finishes One-Day Special Session
Posted by Ben Shuey on December 22, 2020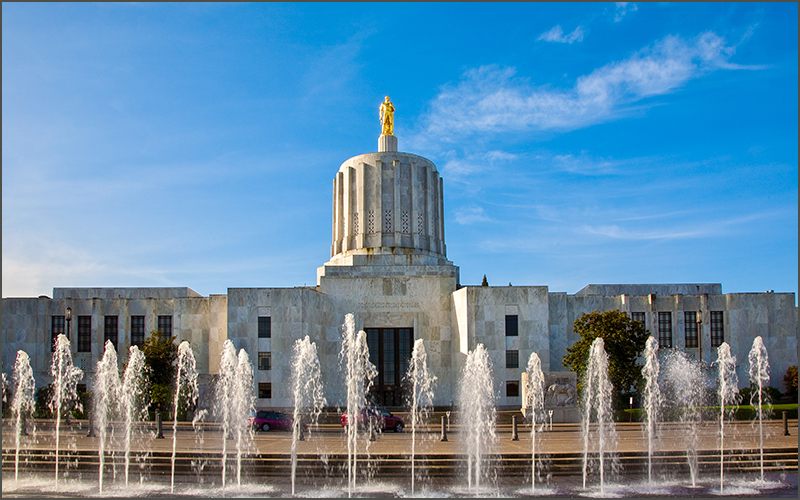 On Monday, the Oregon Legislature completed a one-day special session, their third special session of 2020. As expected the Special Session began at 8 a.m. and concluded in the evening. The day was not without controversy as a crowd of protesters outside of the Capitol used various means to try to get into the building, arguing that leadership was subverting the democratic process by excluding the public. The bills passed were:
SB 1801: This is the bill related to restaurants that temporarily allows cocktails to be sold for takeout or delivery and limits the fees that can be required for delivery. The amendments to raise the limit to 15%, add wine by the glass, and wine cocktails were approved.
SB 5731: This is the budget bill. It transfers $600 million from our expected ending fund balance to the Emergency Fund for the following purposes:
$400 million for COVID-response measures
$100 million for wildfire-response measures
$100 million for other interim emergency needs
HB 4401:  This bill extends the moratorium on residential evictions and allocation of $200 million for landlord/tenant relief. It establishes a $150 million landlord assistance fund for unpaid rent after April 1, 2020, and extends the residential eviction moratorium until June 30, 2021.

HB 4402: This is the bill that temporarily limits liability for K-12 schools, public charter schools, and community colleges.  The committee passed an amendment to add private schools.
Posted in Advocacy on the Move.