Oregon State Election Update
Posted by Ben Shuey on October 29, 2020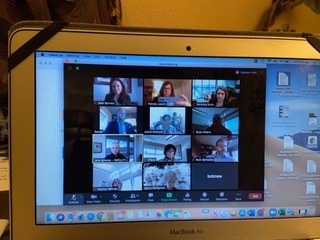 Oregon credit union advocates have been active and engaged in the political process meeting candidates and legislators for the past several months in preparation for the election next Tuesday.  Our many electronic meetings have focused on how credit unions are member-driven financial service cooperatives and provide a high value right back to our members.  We also have shared a strong message on how we have stepped up in several ways to make sure Oregonians had the support they needed from their financial institution during this COVID-19 crisis.  While the Presidential Election is contentious, there are several competitive races in the Oregon Legislature to watch on Election Night.
Oregon Senate
There are three key races to watch this election cycle:  Senate District 5 (Oregon Coast), Senate District 10 (Salem), and Senate District 27 (Bend).  The Senate Republicans have just 12 members to the Democrats 18.  They are looking to pick up another seat.
Oregon House
The Oregon House has been trending Democratic for several years. They now hold a 38-22 edge in the House. In the 2016 election cycle, the Democrats picked up three key seats that have been historically Republican – HD26 (Wilsonville), HD32 (Tillamook), and HD37 (West Linn). Future PAC, the Democratic caucus is targeting those seats to protect Democratic incumbents while focusing on other seats for a possible pick-up. With a new Republican leader, Christine Drazen, is focused on protecting her Republican seats and has her eye on two possible picks up in Tillamook and Coos Bay. The two more competitive races in the House are also in Bend (HD54) and the Coast (HD32).
Statewide Races in Oregon
State Treasurer Tobias Read and Attorney General Ellen Rosenblum are up for re-election in 2020 and will easily win another term. The race to watch is the Secretary of State race between two current Oregon State Senators, Sen. Shemia Fagan (D) and Sen. Kim Thatcher (R).   Fagan has raised double the amount of funds ($1.1 million to $471,000). The statewide voter registration edge is 10% and Fagan is expected to win. Thatcher is making the case that Dennis Richardson won in 2016 in a Democratic state and she can do the same. This is a critical race because of the implications for redistricting.
Posted in Advocacy on the Move.