Last Week's Advocacy Subcommittee Meeting
Posted by Ben Shuey on September 1, 2020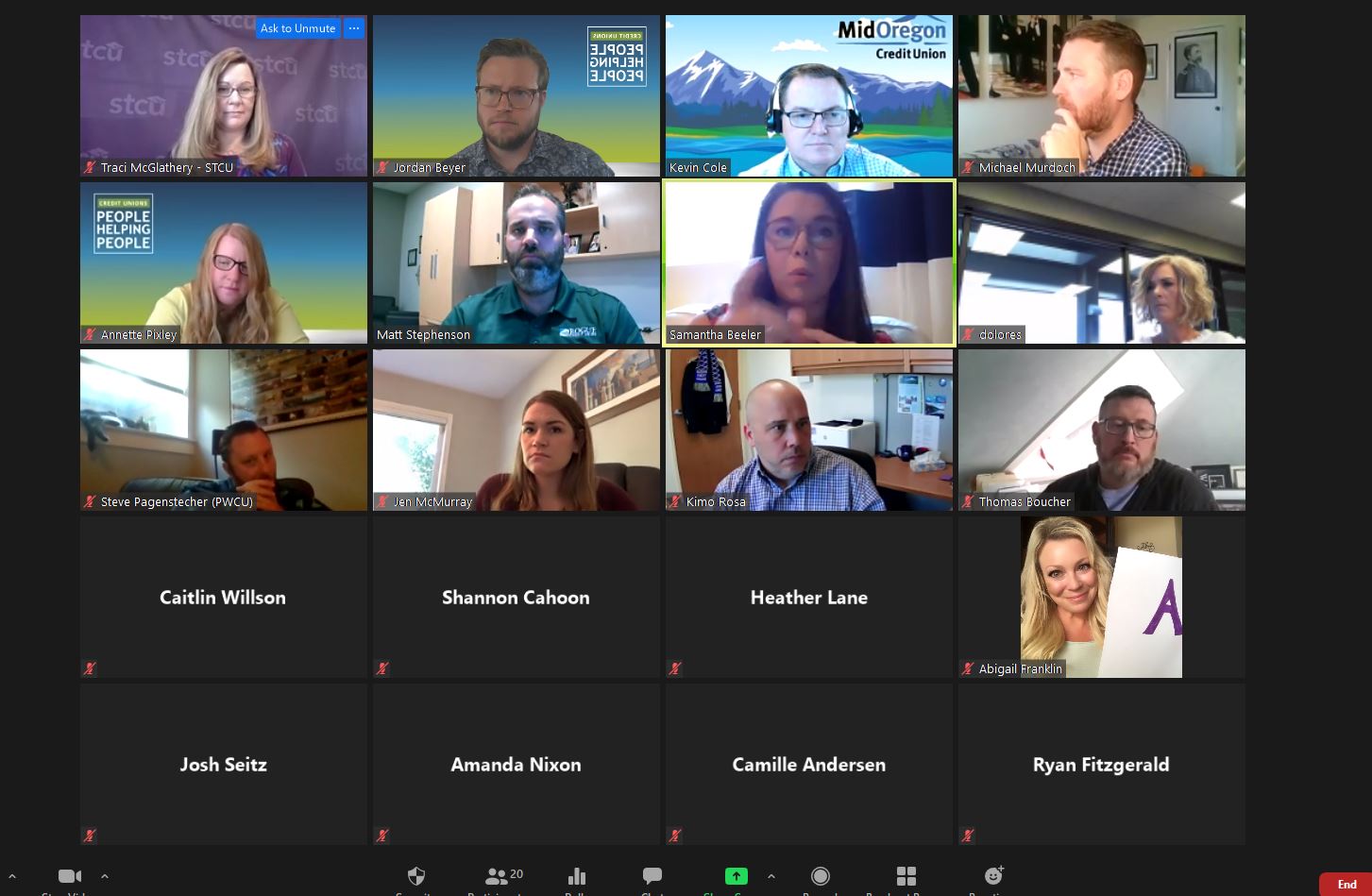 In a packed week and following August's Hike At Home, members of the Advocacy Subcommittee met for its Q3 Meeting. The Subcommittee has been focused throughout the year on how to be most effective during the COVID-19 pandemic and what efforts we can take to close out the year strongly.
Committee members discussed their experiences during the August Hike At Home and made recommendations to improve any future virtual legislative meetings. Overall, the feedback was positive as we saw incredible attendance and engagement and sent a unified message to our congressional leaders, thanking them for all they are doing and presenting CU concerns as we continue to assist members in this time.
While we had an abbreviated virtual meeting, we had a lot to talk about with elections, @CUGetOutTheVote, and CULAC all very much so in focus. The Advocacy Subcommittee continues to be a place to foster ideas and share in best practices and this meeting was no exception!
We were also pleased to be joined at the end by all three of our state lobbyists to share updates from what each state has been doing. Topics discussed ranged from Idaho's recent special legislative session to Oregon's emergency checks program and Washington's recent primary results. Clearly, it has been busy in our northwest region and with the upcoming elections that doesn't appear to be slowing down any time soon. 
Have questions about the work the advocacy Subcommittee does? Contact Jordan Beyer, Grassroots advocacy Manager at [email protected].  
Posted in Advocacy on the Move.