Idaho Legislature Developing a Pathway to a Special Session, Focusing on COVID Liability Protections
Posted by Ben Shuey on July 30, 2020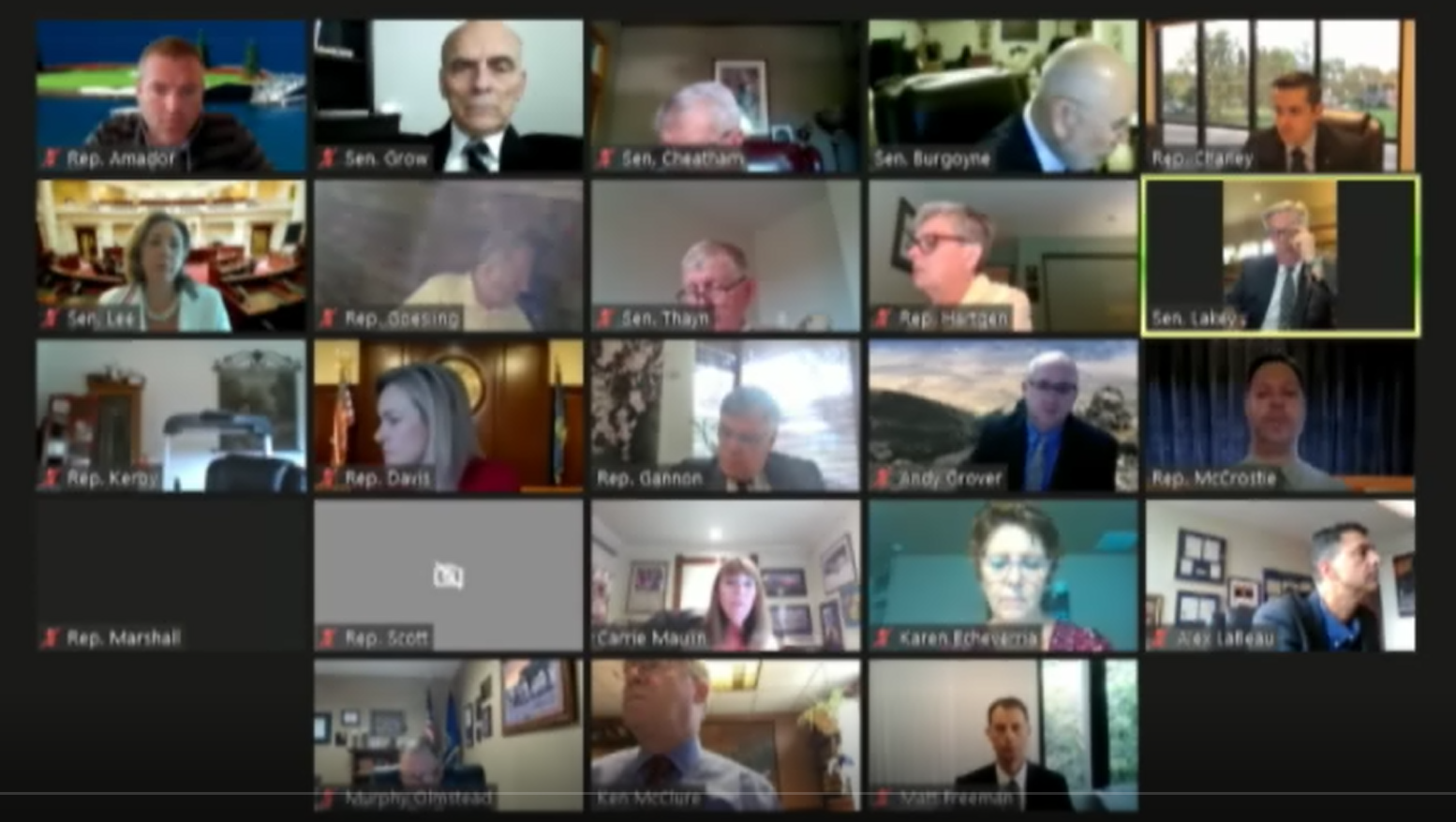 A joint working group of the Idaho Senate and House Judiciary Committees met on Tuesday, and again earlier day, to discuss liability concerns related to the COVID-19 pandemic.  As Idaho prepares to open public schools, colleges and universities as well as the significant concerns that have been expressed by business industry representatives, hospitals and many other organizations, Idaho lawmakers have moved to recommend the calling of a special session of the Idaho Legislature to Idaho Governor Brad Little, which would focus on COVID-19 liability issues.
Representatives from the Idaho Education Association, Idaho School Boards Association, Idaho Hospital Association, AARP, Idaho Cities and Counties as well as the Idaho Chamber Alliance, Idaho Trial Lawyers Association, Idaho Liability Reform Coalition, Idaho Sheriff's Association and the Idaho Association of Commerce and Industry (which NWCUA is a member) made presentations to the joint working group.  With the exception of the Idaho Trial Lawyers Association and AARP, the majority of groups presenting to the committee requested the Idaho Legislature move to put a liability safe harbor in place specifically related to issues surrounding the pandemic and potentially other extreme emergencies. 
This morning, the joint work group reviewed possible legislative proposals, and did vote to develop the outlined safe harbor legislation and recommend Governor Little call a special session to consider the draft bill.  If action is not taken this Summer, the Legislature will not have a chance to discuss this issue before the Regular Legislative Session that will start the second week in January 2021.  The NWCUA will closely follow the draft legislation to develop liability safe harbor for our Idaho credit unions as well as to determine whether Governor Little will decide to call a narrowly focused legislative session in the next couple of weeks.
Posted in Advocacy on the Move.