Gov. Inslee updates re-opening timeline
Posted by Ben Shuey on May 20, 2020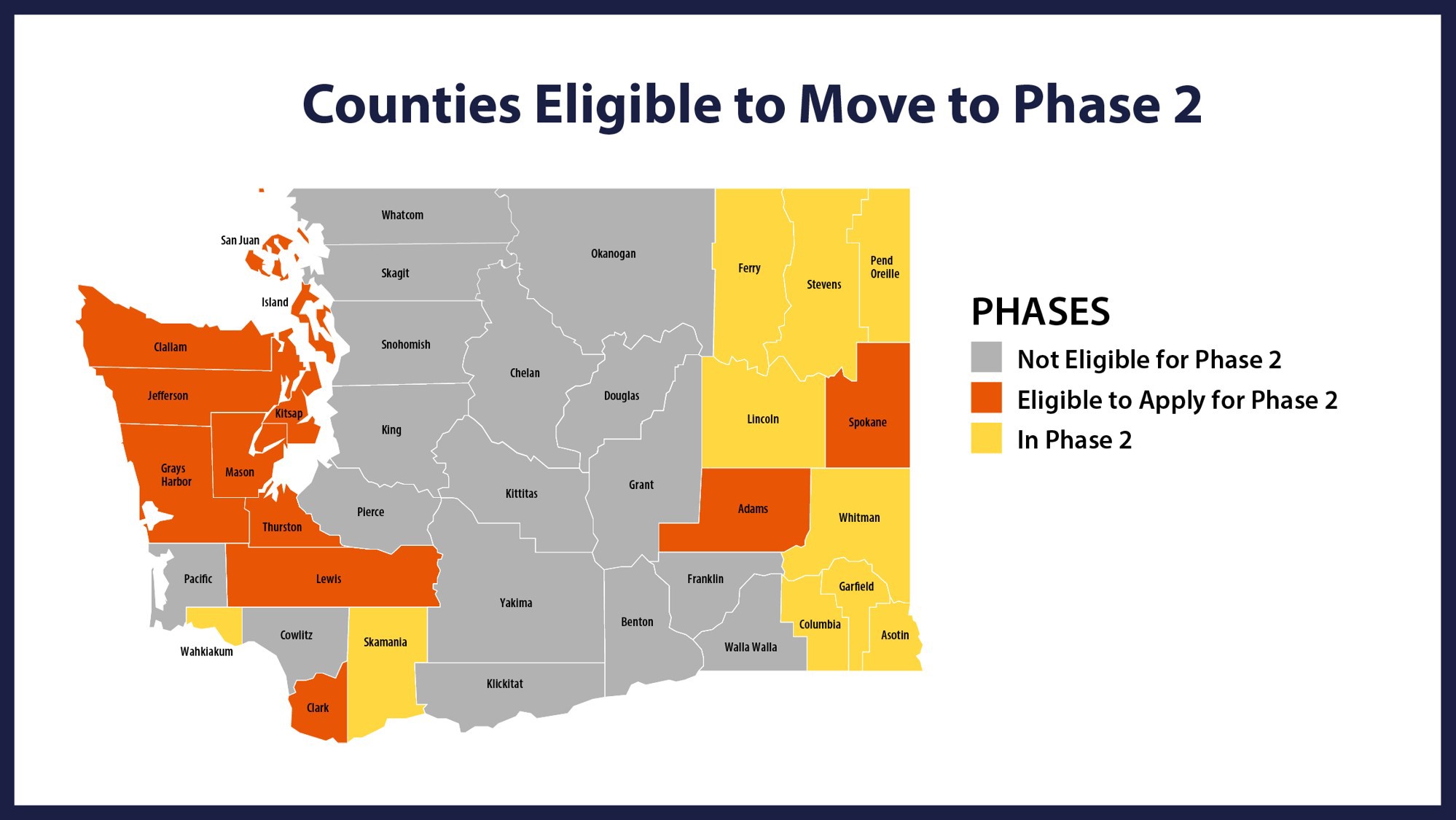 As Washington state continues its phased approach to re-opening some counties have already been approved to move into "Phase 2" that allows additional businesses to re-open and eases travel restriction and gathering protocols. 
As of now 10 of Washington State's 39 counties have already been approved to move into Phase 2 based on presence — or lack thereof — of the virus and availability of health care facilities and personal protective equipment. Yesterday Governor Jay Inslee also announced that 12 additional counties are now eligible to apply for a variance from the statewide timeline, which includes for the first time an expansion into larger population centers including Spokane and Clark Counties and much of the Olympic Peninsula. 
More information on the escalated timeline for certain areas can be found here, while a reminder of what each phase includes can be found here. 
Posted in Advocacy on the Move.