Credit Union Priorities Move at the National Level
Posted by Ben Shuey on March 6, 2020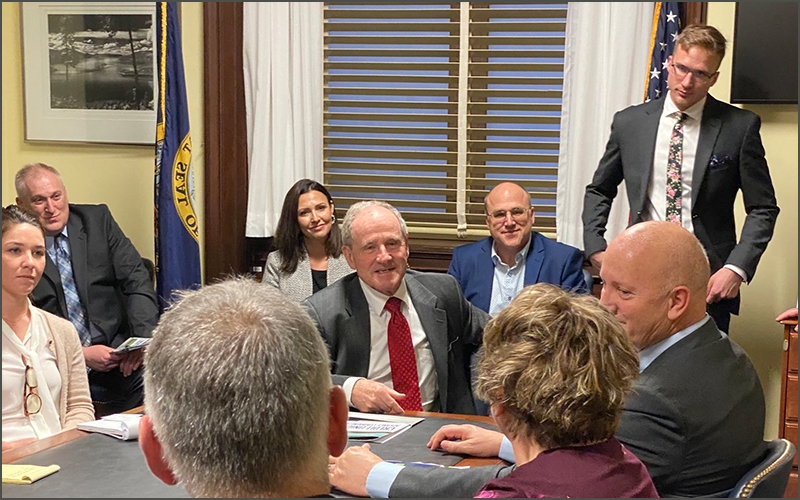 Over 250 Northwest credit unions advocates moved the needle last week on Capitol Hill. Joining over 5,500 credit union advocates from across the country to share the credit union difference and advocate for financial wellness. As a result, we have seen a number of credit union priorities advance, introduced, or even passed since those visits. Below are just a handful of bills to highlight:
All of these bills are supported by and included in the compendium that the NWCUA Federal Charter Work Group put together last summer. 
Non credit union specific bills we support that recently passed the House, as reported from the House Financial Services Committee:
The Fair Debt Collection Practices for Servicemembers Act (H.R. 5003), a bill by Congresswoman Madeleine Dean (D-PA) that amends the FDCPA to prohibit debt collectors from threatening servicemembers or their families to have a servicemember's rank reduced, have their security clearance revoked, have them prosecuted under the Uniform Code of Military Justice, or communicating with a servicemember's chain of command to locate a servicemember. The bill passed by a unanimous vote of 355-0.
The Yes in My Backyard Act (H.R. 4351), a bill introduced by Congressman Denny Heck (D-WA), which would require localities that receive Community Development Block Grant funding to submit a plan to track and report on the implementation of certain land use policies that promote housing production. The bill was passed by voice vote.
The Improving FHA Support for Small Dollar Mortgages Act (H.R. 5931), a bipartisan bill introduced by Congressman Wm. Lacy Clay (D-MO), Chairman of the Subcommittee on Housing, Community Development and Insurance, and Congressman Steve Stivers (R-OH). The bill passed by a voice vote.
We will continue to closely track credit union legislation at the Federal level and encourage advocates to stay engaged through in district events and the Spring Hike the Hill in Washington D.C. on June 9-11. 
Posted in Advocacy on the Move.