Oregon Credit Unions' Financial Education Work Takes Center Stage in Senate Hearing
Posted by Lynn Heider on February 27, 2020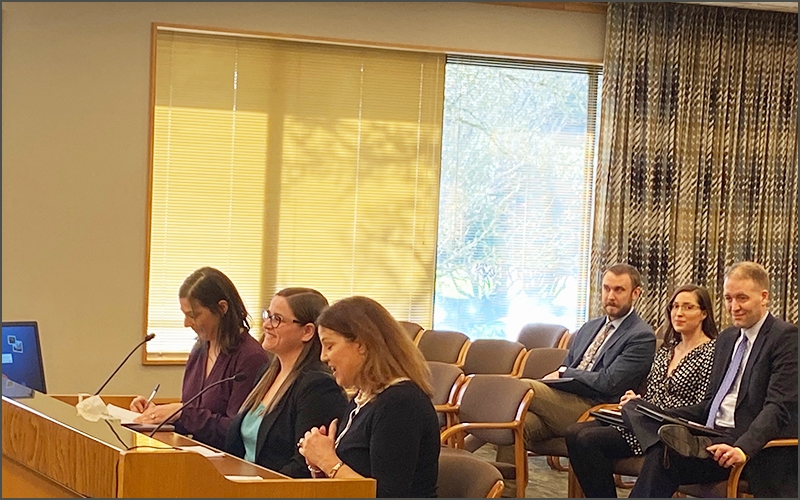 The Oregon Senate Committee on Education held a hearing Thursday to dive into the status of financial literacy resources for consumers. While personal finance education is not required for public school graduates, credit unions fill many of the educational gaps.
Pam Leavitt, NWCUA Policy Advisor for Oregon Advocacy told the committee that financial literacy is a top priority for credit unions, whose employees spend countless hours educating in classrooms, community, and senior centers.  A shining example: Financial Reality Fairs, which helped 3,500 students in Northwest high schools prepare for their financial futures last school year.
Pam was accompanied by Sharee Adkins, Executive Director of your Northwest Credit Union Foundation, which provides grants so credit unions can host the fairs. Sharee told Senators that if students have a strong understanding of savings, lending, credit, and budgeting it "will set them on the path to economic stability and financial health."
If your credit union is interesting in hosting a reality fair, visit NWUCF's website for more information.
Posted in Advocacy on the Move.