Monday at GAC: NWCUA's Troy Stang Selected as CUNA Board Chair, and National Spotlight Shines Brightly on Old West FCU
Posted by Lynn Heider on February 24, 2020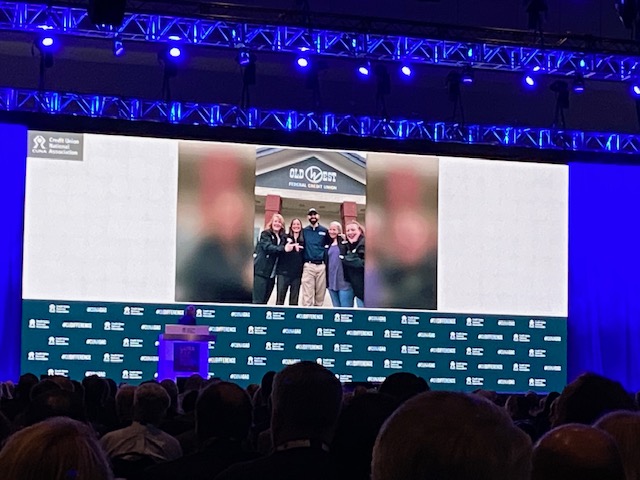 The work credit unions do day in and day out to serve Main Street is in the spotlight this week at the CUNA GAC. That's especially true for Northwest Credit Unions!
In his opening keynote address, CUNA President and CEO Jim Nussle put a national spotlight on John Day, Oregon-based Old West Federal Credit Union. Before an audience of thousands of advocates and a nationwide audience watching via live stream, he played NWCUA's video about Old West FCU stepping up to serve Union, Oregon, when the banks stepped out.
"Isn't that cool?" he asked the audience.
Later Monday afternoon, the CUNA Board of Directors elected NWCUA President and CEO Troy Stang as Chairman. Troy has been on the CUNA Board since 2013, most recently serving as Vice Chair.  Here's what Troy has to say about this honor:
"I am honored to be elected Chair of the CUNA Board of Directors, in service to the Movement. The real tangible value not-for-profit, cooperative credit unions generate and deliver to diverse memberships and communities across our great nation is what makes these financial institutions so different. There is no other financial services model that is directly accountable to those it serves. I am committed to inspiring collaboration throughout the industry to ensure the cooperative charter credit unions operate under is advanced and protected." 
Logon to your advocacy blog all week to keep up with how your Northwest colleagues are representing at CUNA GAC.
Posted in Advocacy on the Move.