DFI Director Confirmed by Senate
Posted by Ben Shuey on February 13, 2020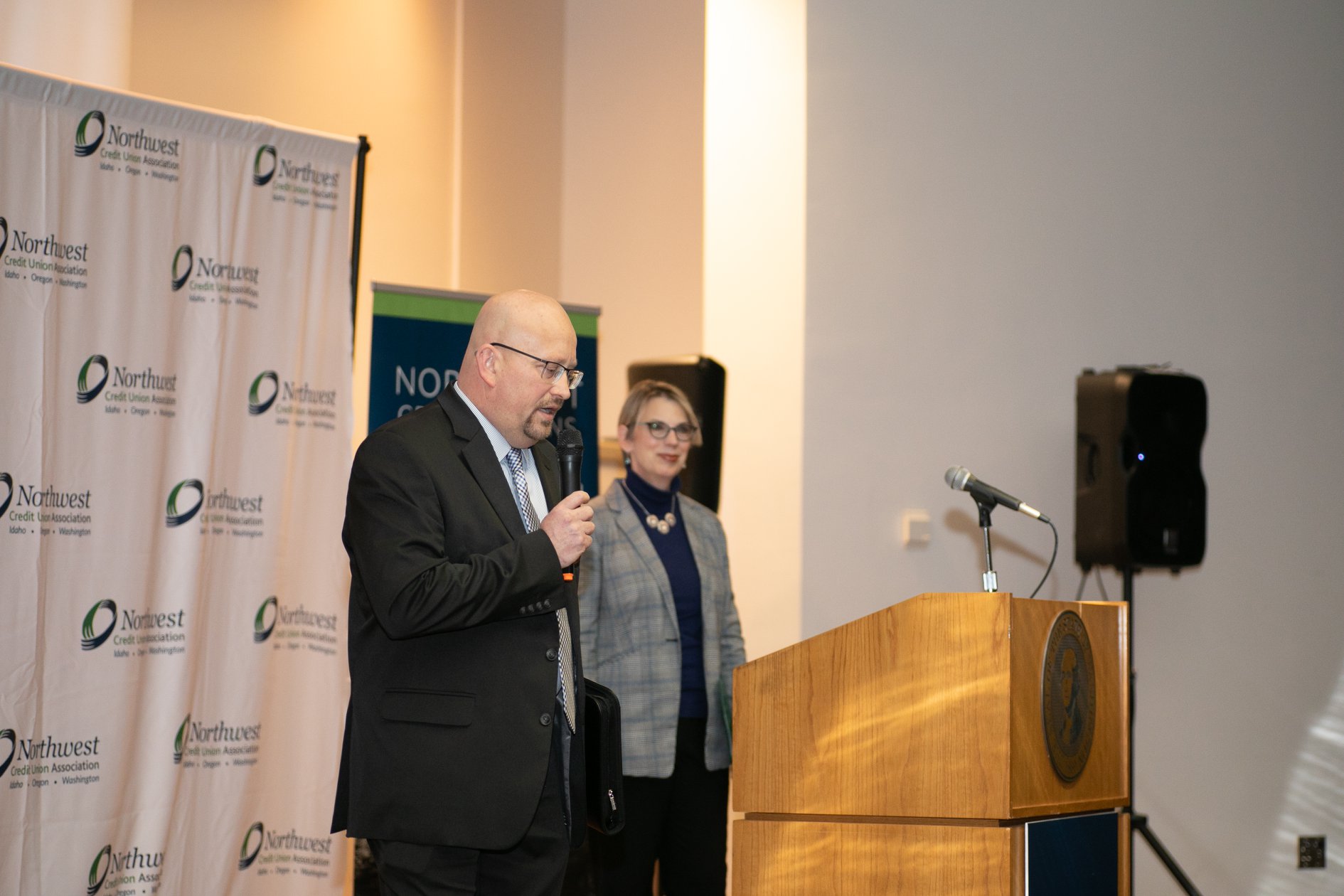 Charlie Clark was officially confirmed today by the Washington State Senate as Director of the Department of Financial Institutions. Director Clark was appointed by Gov. Jay Inslee in March of 2019 to oversee the cabinet agency. 
In Washington State individuals appointed by the governor can serve until the Senate takes the up official confirmation following committee hearings and a review process. 
Director Clark was unanimously approved following bipartisan speeches by Sen. Mark Mullet, D-Issaquah, who chairs the Senate Financial Institutions Committee, and Sen. Lynda Wilson, R-Vancouver, the ranking member of the committee. 
Director Clark and Director of the Division of Credit Unions Amy Hunter both spoke to attendees at last week's Credit Union Day at the Capitol. 
Posted in Advocacy on the Move.