STRATEGIC PLANNING
Strategic planning is central to the credit union's success and represents the board's responsibility and opportunity to set the direction, goals, and metrics for success. 
Strategic planning is central to the credit union's success and represents the board's responsibility and opportunity to set the direction, goals, and metrics for success. 
STRATEGIC PLANNING AND GOAL SETTING
What is Strategic Planning?

Strategic Planning: Credit Union-Specific Articles

Strategic Planning: Models

Organizational Agility/Business Agility

Industry Trends
PARTNERS WHO CAN HELP
Serving as a collaborative hub, GoWest Solutions harnesses the power of cooperative intelligence to connect member credit unions with these business partners. These world-class partners provide innovative solutions designed to help credit unions save money, stay up to date with emerging trends, deliver cutting-edge technology, and ultimately, better serve their diverse memberships.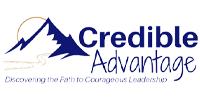 CREDIBLE ADVANTAGE: Connie Miller, CEO, works with credit union boards and CEOs to build a strong collaborative team with synergy and effective communication inside and outside the boardroom. Connie partners with strategic planning consultants to improve communication in the board room, which in turns improves strategic planning work. Connie will work with boards 3-6 months prior to planning sessions that need improved communication or board leadership, collaborative relationships, and strategic thinking skills.  Connie's 25 years in executive leadership in credit unions, including CEO, leading partner/merger transactions on both sides, and her service on over 20 different boards brings unique expertise.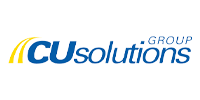 CU SOLUTIONS GROUP: CU Solutions Group is a national CUSO, serving the credit union industry, offering essential solutions in five key areas: marketing, technology, membership enhancements, performance management and lending & operations. Their divisions work together helping your credit union grow, expand, and serve your members with the latest technology and most innovative ideas.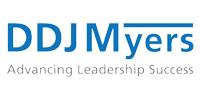 DDJ MYERS: DDJ Myers, Ltd. is committed to supporting credit unions with exemplary products and services for board development and governance, strategic planning, executive search, executive compensation advice, and succession planning. Their leadership coaches provide top tier executive and board coaching and facilitation of individual, organization, and board assessments.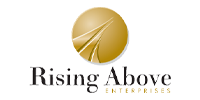 RISING ABOVE ENTERPRISES: Jeff Rendel works with credit unions that want entrepreneurial results in sales, service, and strategy. Each year, he addresses and facilitates for nearly 100 credit unions and their business partners. For three decades – through more than 2,000 presentations, facilitations, and consultations – he's helped financial institutions grow market share, increase profits, and enrich experiences. His One Percent Systems™ and programs are designed to help your financial institution deliver outstanding financial performance, expand loyalty from all sets of customers, and cultivate entrepreneurial-minded leaders at every level.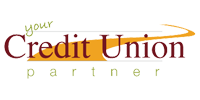 YOUR CREDIT UNION PARTNER: The trusted advisor to more than 200 credit unions across the United States. They provide affordable access to the expertise and resources mid-sized and smaller credit unions need most. Many of their clients consider them an extension of their management team. Your Credit Union Partner understands the challenges credit unions face and have the expertise and commitment to find the best solutions. Their experience is hands-on with more than 25 years working in virtually every credit union position.