MAXIMIZING BOARD EFFECTIVENESS
An overview of tools and resources for effective governance.
The Maximizing Board Effectiveness channel contains an overview of tools and resources for effective governance. This includes the roles of the Board and the CEO, governance models, board communication, meeting efficiency, and Board self-assessment.
BOARD GOVERNANCE
Roles of the Board and CEO
The roles that directors and the CEO play are distinct, with each having duties and responsibilities for governing and ensuring the successful operation of the credit union. How each credit union's directors and CEO carry out these duties and responsibilities will differ from credit union to credit union. The resources in this section provide general overviews of these roles and in-depth discussions of specific expectations for directors and CEOs, as well as links to additional resources.
Governance Models
A credit union's board of directors governs all the credit union's activities, from protecting and representing the members' interests and setting the strategic direction, to ensuring performance. While governance and governing are organic processes, models have been developed to help guide and develop governance at corporations generally, and credit unions specifically. The resources in this section describe corporate governance broadly, as well as provide information about credit union governance.
Board Committees
Federally chartered credit unions and Arizona, Cororado, Idaho, Oregon and Washington and Wyoming state-chartered credit unions only are required to have one standing committee – the Supervisory Committee. Other committees are optional (credit committee) or as needed (nominating committee for elections).
BOARD COMMUNICATION
Conflict Resolution & Crucial Conversations

 

Board Chair Leadership 

 

Board and CEO Relationship

Etiquette in the Boardroom

Agenda

 

Participation

"No" Votes

Staff Presentations

Keeping Drama Out of the Boardroom

 

Communicating with Regulators and Auditors

 

Increasing Strategic Discussions
BOARD CULTURE: SUCCESS & ASSESSMENT
Board Meeting Efficiency and Structure
Board Self-Assessment
PARTNERS WHO CAN HELP
Serving as a collaborative hub, GoWest Solutions harnesses the power of cooperative intelligence to connect GoWest member credit unions with these business partners. These world-class partners provide innovative solutions designed to help credit unions save money, stay up to date with emerging trends, deliver cutting-edge technology, and ultimately, better serve their diverse memberships.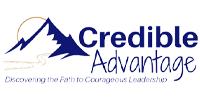 CREDIBLE ADVANTAGE: Connie Miller, CEO, works with credit union boards and CEOs to build a strong collaborative team with synergy and effective communication inside and outside the boardroom. Connie partners with strategic planning consultants to improve communication in the board room, which in turns improves strategic planning work. Connie will work with boards 3-6 months prior to planning sessions that need improved communication or board leadership, collaborative relationships, and strategic thinking skills.  Connie's 25 years in executive leadership in credit unions, including CEO, leading partner/merger transactions on both sides, and her service on over 20 different boards brings unique expertise.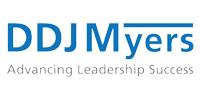 DDJ MYERS: DDJ Myers, Ltd. is committed to supporting credit unions with exemplary products and services for board development and governance, strategic planning, executive search, executive compensation advice, and succession planning. Their leadership coaches provide top tier executive and board coaching and facilitation of individual, organization, and board assessments.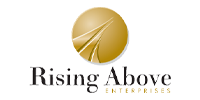 RISING ABOVE ENTERPRISES: Jeff Rendel works with credit unions that want entrepreneurial results in sales, service, and strategy. Each year, he addresses and facilitates for nearly 100 credit unions and their business partners. For three decades – through more than 2,000 presentations, facilitations, and consultations – he's helped financial institutions grow market share, increase profits, and enrich experiences. His One Percent Systems™ and programs are designed to help your financial institution deliver outstanding financial performance, expand loyalty from all sets of customers, and cultivate entrepreneurial-minded leaders at every level.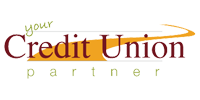 YOUR CREDIT UNION PARTNER: The trusted advisor to more than 200 credit unions across the United States. They provide affordable access to the expertise and resources mid-sized and smaller credit unions need most. Many of their clients consider them an extension of their management team. Your Credit Union Partner understands the challenges credit unions face and have the expertise and commitment to find the best solutions. Their experience is hands-on with more than 25 years working in virtually every credit union position.