CEO SUCCESSION PLANNING
Tools and resources for boards to lay the groundwork for smooth CEO transitions.
Serving as a collaborative hub, GoWest Solutions harnesses the power of cooperative intelligence to connect GoWest member credit unions with leading business partners in the industry. These world-class partners provide innovative solutions designed to help credit unions save money, stay up to date with emerging trends, deliver cutting-edge technology, and ultimately, better serve their diverse memberships.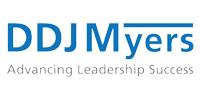 DDJ MYERS: DDJ Myers, Ltd. is committed to supporting credit unions with exemplary products and services for board development and governance, strategic planning, executive search, executive compensation advice, and succession planning. Our leadership coaches provide top tier executive and board coaching and facilitation of individual, organization, and board assessments.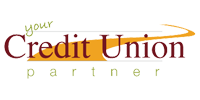 YOUR CREDIT UNION PARTNER: The trusted advisor to more than 200 credit unions across the United States. They provide affordable access to the expertise and resources mid-sized and smaller credit unions need most. Many of their clients consider them an extension of their management team. They understand the challenges credit unions face and have the expertise and commitment to find the best solutions. Their experience is hands-on with more than 25 years working in virtually every credit union position.