CEO & Board Compensation
Tools, resources, and samples for navigating these important conversations. 
The CEO and Board Compensation Channel provides tools, resources, and samples for navigating these important conversations. 
CEO COMPENSATION PACKAGES
The process of determining CEO compensation can be painstaking as the responsibilities of the credit union CEO continues to evolve. Your CEO's executive compensation package should be uniquely designed to align with your credit union's strategic goals. This section provides resources for your board to navigate this conversation. Our recommendation is to start with your Association with a request for samples (see first bullet point) and to utilize the other resources as it feels appropriate.
CEO Appraisal Forms & Compensation Plans  – Samples available upon request. Please contact Amanda Guyton for more information.
CUNA CEO Total Compensation Report ($100M+) – Provides national CEO compensation data for credit unions $100 million+ in assets. Results are categorized by asset size, region, and other points of comparison. (CUNA Member Price: $1,155)
CUNA Staff Salary Report (CEO compensation for credit unions under $50 million in assets) – GoWest has purchased distribution rights of this survey for all GoWest credit unions under $50M as a small credit union member benefit. 
CUNA Mutual Group: Provides deferred compensation plans as an effective means to recruit, retain, and reward talented executives. Please reach out to our GoWest Solutions team for an introduction.
CU Solutions Group: Performance solutions that includes a customized compensation dashboard and board assessments using an anonymous online assessment form.
DDJ Myers: Provides CEO Compensation Packages. Please reach out to our GoWest Solutions team for an introduction.

Additional Resources
BOARD COMPENSATION PACKAGES
Credit union boards and management face many challenges recruiting and retaining qualified directors. Some of those challenges include attracting candidates with specific skills and expertise, the increasing complexity of credit unions and regulations that requires increased responsibility and time by directors, and even child care expenses due to the time commitment board service requires.
GoWest Talking Points: These talking points may help your credit union have a conversation about director compensation and determine if it makes sense at this time. In addition, you'll find several examples of different ways credit unions across the country are compensating their directors. This collateral may be helpful for credit unions' use in determining appropriate compensation.
PARTNERS WHO CAN HELP WITH CEO COMPENSATION
Serving as a collaborative hub, GoWest Solutions harnesses the power of cooperative intelligence to connect GoWest member credit unions with these business partners. These world-class partners provide innovative solutions designed to help credit unions save money, stay up to date with emerging trends, deliver cutting-edge technology, and ultimately, better serve their diverse memberships.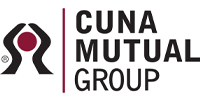 CUNA MUTUAL GROUP: Built on the principle of "people helping people," CUNA Mutual Group is a financially strong insurance, investment and financial services company that believes a brighter financial future should be accessible to everyone. Through our company culture, community engagement, and products and solutions, we are working to create a more equitable financial system that helps to improve the lives of those we serve and our society.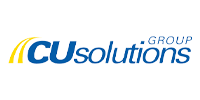 CU SOLUTIONS GROUP: CU Solutions Group is a national CUSO, serving the credit union industry, offering essential solutions in five key areas: marketing, technology, membership enhancements, performance management and lending & operations. Our divisions work together helping your credit union grow, expand and serve your members with the latest technology and most innovative ideas.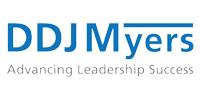 DDJ MYERS: DDJ Myers, Ltd. is committed to supporting credit unions with exemplary products and services for board development and governance, strategic planning, executive search, executive compensation advice, and succession planning. Our leadership coaches provide top tier executive and board coaching and facilitation of individual, organization, and board assessments.