Dora Maxwell — Social Responsibility Award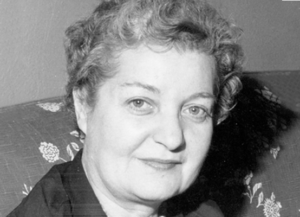 Dora Maxwell was a pioneer in the American Credit Union Movement. In the 1920's she served on the first Board of Directors at the New York State Credit Union League, and in 1931 helped to organize the Credit Union National Extension Bureau, which later became the Credit Union National Association. In addition to organizing hundreds of credit unions, Maxwell developed volunteer credit union organizations to help improve the living standards of the poor and needy. 
CUNA created the Dora Maxwell Social Responsibility Award to encourage and honor credit union and chapter involvement in community projects and activities. Dora Maxwell was a community activist who committed her life to credit union development, to her community and to serving the underserved.
This award recognizes model credit union efforts to strengthen local institutions and materially improve the lives of nonmembers through community outreach programs (other than personal finance education). 
Examples: 
Internship program

Charity fundraising

Support for public events

Donations to social service programs

VITA or EITC assistance

Lobbying or advocacy on behalf of K-12 financial education

Support for teacher training

Nominate Now
Arizona
Colorado
Idaho
Oregon
Washington
Wyoming