Nora Carpenter
Nora Carpenter is the President and CEO of United Way of Treasure Valley, a well-known leader in Idaho's nonprofit community. She was named the Idaho Business Review's Idaho Woman of the Year in 2016 and CEO of Influence in 2019. An Idaho native originally from Caldwell and a proud Idaho Vandal, Carpenter joined United Way in 2012. In her role as President and CEO, she combines her voice with action to foster success for children and families in Idaho.
Carpenter has a long history of leadership and involvement in Idaho's nonprofit community, including serving as the President of the Better Business Bureau of Southwest Idaho for nearly 20 years, and as Executive Director of Big Brothers Big Sisters of Southwest Idaho. She took a short four-year diversion to Washington, D.C., to focus on leadership and capacity-building for the Council of Better Business Bureaus.
Throughout her career, Carpenter has focused her energy on building and inspiring emerging leaders to channel their talents toward positive, meaningful impact for themselves and their communities.

ADDITIONAL SPRING CEO SUMMIT SPEAKERS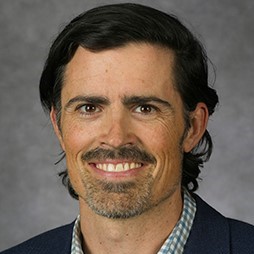 Lamont Black
Associate Professor
DePaul University
Professor Lamont Black is a recognized expert on cryptocurrency and blockchain who is a regularly invited speaker for conferences, board […]