Advanced Leadership Program Trainers
Tim Tolliver, B.A., MSC, ACC
Vice President, Executive Performance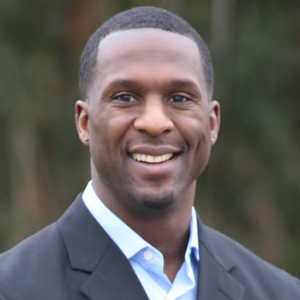 As an executive coach and facilitator, Tim has become known as a force multiplier to leaders seeking their next level of executive presence and performance. Leveraging essential principles of human development, and somatic transformation Tim works with CEOs and executive teams to align attention and action in ways that produce tighter coordination and execution, deeper relationships, and higher levels of organizational success. 
 Tim is an ICF Certified Executive Coach and a Master Somatic Coach through the Strozzi Institute, where he is a lead teacher in their School of Embodied Leadership, a week-long intensive executive leadership program. He is a primary teacher in DDJ Myers' "C" Yourself executive development program and the award-winning Emerging Leaders Program. Tim coaches CEOs to cultivate an executive presence that builds trust and inspires action. 
 A lifelong martial artist and athlete, Tim is a student of the body's innate power and potential and is passionate about developing leaders who can access and employ their best when it matters most. He holds a degree in psychology from the University of Alaska and is a three-time world champion in the International Karate Association. Tim and his family live on the island of Oahu, where they enjoy exploring the pristine natural beauty that the island has to offer. 
Peter Myers, PCC, MSC


​

​Senior ​

Vice President of DDJ Myers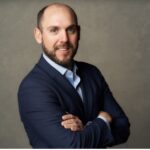 Peter Myers facilitates professional development programs for executives and management teams, succession planning processes for boards and CEOs, and strategic planning engagements for credit unions nationwide. Weaving together strategy development, critical thinking, and employee engagement to bridge the talent and execution gap is his specialty. On a daily basis, Peter works with teams and boards to unlock and leverage their organizational, team, and individual potential. Peter also co-leads the CEO readiness and talent development program for credit union executives pursuing their next level of career potential and has been a teacher in the award-winning Emerging Leaders Program since its inception in 2012.  
Third generation serving the credit union industry, Peter graduated from Arizona State University with a B.A. in sociology and a minor in Spanish. He holds a master-level certification in somatic leadership coaching from the Strozzi Institute, an internationally recognized coaching school, where he was a part of the teaching staff for eight years. He is a Professional Certified Coach (PCC) as recognized by the International Coaching Federation and regularly speaks nationally on leadership, CEO and executive succession planning, employee engagement, board/management relationship building, and strategic planning. 
Deedee Myers, PhD, MSC, PCC, CHIC
Founder & CEO, DDJ Myers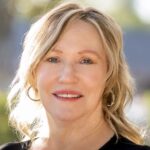 Deedee is known as a thought and practice leader in transformative change and organizational evolution for people and organizations.  Her work with boards, executive teams, and staff results in progressive yet pragmatic communication and behavioral practices that add sustainable and intrinsic value.  She is a catalyst for updating organizational structures that leverage people's values. Deedee uses appreciative inquiry for strategic planning, deep-seated succession planning from the emerging leader through the board level, generative board practices, and advancing leadership presence and execution to organize individuals, teams, and organizations in a shared vision for the future.  She contributes to advancing thought leadership through frequent speaking engagements, articles, and blogs. She has presented at the International Transformative Learning Conference and co-authored articles on transformative change.  
Deedee has a master's degree in organizational development, a Ph.D. in human development, a master's level in somatic coaching, and a PCC in coaching from the International Coaching Federation.