Swinging for a Cause: Rocky Mountain Chapter's 2nd Annual Turkey Shoot Out
November 16, 2023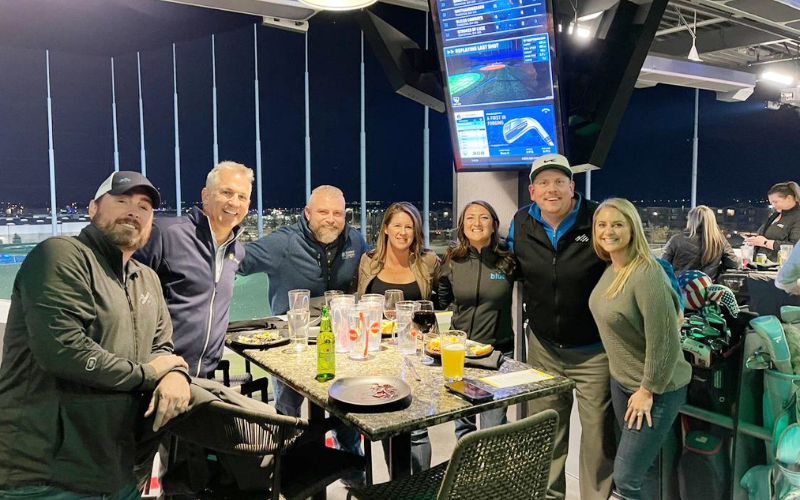 The North Denver-based Rocky Mountain Chapter of Credit Unions orchestrated an exceptional event Nov. 9, building camaraderie, competition, and generosity among credit unions.
The second annual Turkey Shoot Out, a GoWest Top Golf Tournament, united 129 credit union participants from various locations within the GoWest region, spanning Boise, Tucson, Phoenix, Colorado Springs, and North and South Denver.
This event was not only a celebration of the vibrant credit union community, but it also made a profound impact on local communities. With active fundraising at each Top Golf location, winners from each event had the honor of choosing a local food bank to receive a portion of the proceeds — each one received $1,000 and an additional $500 was donated to the GoWest Foundation to amplify its impact on the credit union mission and support regional initiatives that benefit communities.
The Turkey Shoot Out strengthened connections within the credit union community and highlighted the collective influence of credit unions to drive positive change. If you're interested in joining in on the fun next year, please reach out to Shondra Houde at [email protected] to be added to the Rocky Mountain Chapter mailing list.
Posted in Arizona, Colorado, Idaho, Top Headlines.