Trainers
Steve Boothe
Director of Leadership Development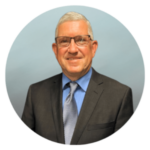 Steve Boothe, Director of Leadership Development, is the type of person who finds a lesson to be learned in every experience. His first job was sorting empty pop bottles for 50 cents an hour when he was only 13 years old. That first experience in the workforce taught him the value of hard work. Only two weeks after starting his first job, he received a whole 10-cent raise for exhibiting exemplary work ethic. The lesson learned stayed with Steve throughout his over 40-year career and served him well as he moved up the ranks, learning leadership lessons along the way. Now, Steve is passionate about sharing those leadership lessons with contributing team members, supervisors, middle managers, and senior-level leaders. He believes that by sharing his experiences, he can positively contribute to creating the next generation of values-based leaders. 
Steve graduated from Colorado Technical University, earning a BSBA with a concentration in project management. He currently volunteers as a mentor and a job coach for teens with special needs or who are in crisis. 
After more than 40 years, Steve retired but still strongly desired to share his knowledge and do good in the world. So, he spent a year and a half as a vocational job coach at Campbell County School District, helping young people learn the skills needed to succeed in the workplace. Steve has also actively been highly involved as a mentor for the YES House, an organization committed to helping children and families receive essential resources and tools. 
Today, Steve serves as the Director of Leadership Development at Peregrine Global Services. Previously a Peregrine leadership workshop participant and contract facilitator, Steve brings a unique perspective and a passion unlike to the role.
Mark Englert, Ph. D.
Leadership Facilitator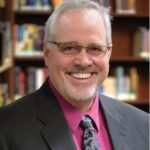 Dr. Mark Englert completed a 38-year career as an educator when he retired from the Northern Wyoming Community College District in December 2018. He started his career as a teacher and coach in a small rural town in Wyoming. Then, was dedicated to NWCCD in a variety of roles. Mark has excelled at coaching basketball and as the Athletics Academic Coordinator for NWCCD in Sheridan, WY. He served 9 seasons as the Head Women's Basketball Coach, becoming one of the winningest coaches in Sheridan College Women's Basketball history. 
 Mark followed a leadership career path that presented opportunities to take on new responsibilities like being the Business and Social Sciences Division Chair, Dean of Arts and Sciences, Acting Chief Academic Officer, Chief Student Affairs Officer, and the Vice President/CEO of Gillette College from 2010-2018. Mark earned his Bachelor of Arts Degree from the University of Northern Colorado, a Master of Science from the University of Wyoming, and his Ph.D. from Colorado State University. 
Matthew Ramey, MBA
Chief Operating Officer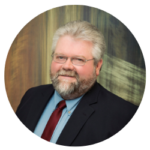 Matthew Ramey, Chief Operating Officer, is a solutions-oriented leader who values collaboration, communication, and aligning organizational processes with strategic goals and shared values. Matt consistently promotes excellence and strategic transformation in the public, government, and private sectors by drawing from nearly 35 years of experience in higher education, financial operations, technology, human resources, budget management, and leadership. His breadth and depth of knowledge allow him to solve complex problems through innovative and team-based methods.  
Matt holds three degrees, including a Master of Business Administration from Franklin University in Columbus, Ohio, and is currently working on his Doctorate in Educational Leadership A.B.D. at the University of Wyoming. At Peregrine, Matt is best known by his team for his innate ability to coach and drive others to reach their greatest potential.
Dean Welch
Leadership Facilitator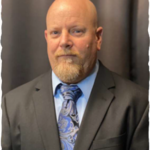 Dean Welch has over 30 years of Leadership experience in both the military and law enforcement. During his 23 years in the Navy, he worked on shipboard weapons systems, recruiting as a drill instructor and leadership facilitator.
After retiring from the military as a Senior Chief Petty Officer, he worked as a wireline field specialist in the oil and gas industry, before beginning a second career in law enforcement.
As a peace officer for over 14 years in Wyoming, Dean has held positions as a patrol officer, detective, patrol sergeant, hostage negotiator, and now as a detective sergeant. He holds a Bachelor of Arts in Criminal Justice with a minor in Homeland Security.