2022 Will Be a Pivotal Year in Idaho Politics – Come Help Make a Difference!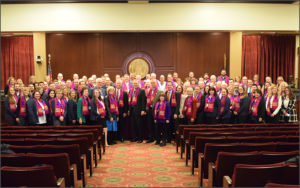 The Idaho Credit Union Day at the Capitol events for 2022 will address the shift in Idaho politics. Please plan to join your fellow credit union leaders at the 2022 Idaho Credit Union Day at the Capitol events, as we kick off both the 2022 Election season and the 2022 Session of the Idaho Legislature. During this two-day event, we will continue our efforts to advance credit union priorities and build support for elected leaders who support Idaho credit unions in their service to 1.12 million consumers.  
Meet Candidates for Statewide Office and Continue to Share Your Story with Idaho State Legislators!
Day one of this two-day event will feature an Idaho State Candidate Forum, including highly contested statewide and legislative races that could impact the future make-up of the Idaho Legislature. You will hear from a number of interesting candidates. The candidate forum will be followed by a networking reception for attendees and several of Idaho's candidates and elected officials.  
Day two will start with an advocacy team update from your NWCUA leadership team, as well as advocacy training, prior to a Legislative Luncheon with state legislators. During the lunch, you will have an extended period of time to discuss credit union issues, articulate the credit union difference, and share the growing impact Idaho credit unions have across the state and in local communities, and the ways in which credit unions look out for members' financial well-being.  
To learn more about your local legislators and find your district, prior to registering for the event, please visit the Idaho State Legislature Website and click on "Who's My Legislator" in the upper right of the web page.